Definitely Human
is creating Audio Drama
Select a membership level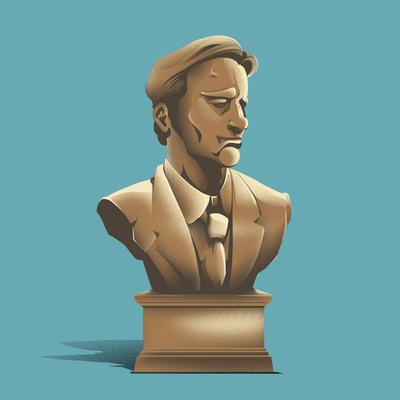 Acquaintance
Exclusive access to the Definitely Human production blog, so you can keep up to date with our work in progress and mental deterioration. New posts every Monday.
A warm, fuzzy feeling inside [citation needed].

Affiliate
The previous rewards. 
Behind The Monster Hunters, a behind the scenes dissection of seasons 1 to 3 with Peter Davis and Matthew Woodcock.
The Public Domain, a series of classic short stories performed by the Definitely Human team.
The International Worldwide Global Biscuit Review Podcast BITESIZE, a 25-part companion podcast for the post-hope generation. 
Associate
The previous rewards. 
Pax Fortuna! Early access to season 1 of our adventure-comedy roleplaying podcast. 
MarsCorp: Company Culture, a Patreon exclusive MarsCorp spin-off series.
Random extras! Including: outtakes, deleted scenes, music sketches, concept art, character breakdowns, scene rehearsals, fun facts and unused scripts.  
About Definitely Human
Hi we're Definitely Human and we make podcasts! In 2014 we cut our teeth on
The Bunker
, a fictional breakfast radio show set in the post-apocalypse. In 2016 we made
MarsCorp
, a science fiction sitcom about a dysfunctional Martian terraforming company. In 2017 we produced
The Infinite Bad
, a comedy-horror roleplaying podcast set in the aftermath of World War I, and
The International Worldwide Global Biscuit Review Podcast
, a podcast for the post-hope generation. In 2018 we took over production of
The Monster Hunters
, a comedy adventure series inspired by British horror films of the 60s and 70s. In 2019 we made
Pax Fortuna!
, an adventure-comedy roleplaying podcast set in the fantastical merchant republic of Fortuna.
If you're reading this, and we assume you are, there's a good chance you've listened to our podcasts and can imagine the amount of time, work and resources that went into producing them. With your help we'd like to create more high-quality audio drama/comedy, including a second season of our flagship show MarsCorp. 
$1,146 of $2,000
per month
BUILDING FOUNDATIONS
The Definitely Human sandcastle is a fragile home, and we need all your help! With more money we can afford to put more time into our blockbuster audio dramas, weekly roleplaying podcasts, and fund development of even more shows. Don't let us get washed out to sea!


5 of 5
Recent posts by Definitely Human