demonicblackcat
is creating web-series
Select a membership level
A pat on the head
Access to patron-only content
Weekly roundup about what I'm writing
Monthly letter from me and my characters (i.e: April Hale writing you a thank you note/halloween note with her quirky voice)
Extra pat-pat on the head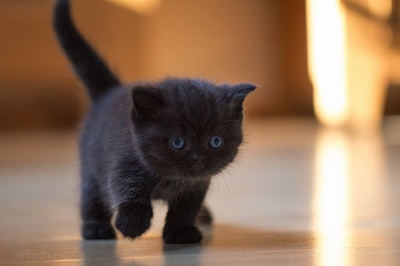 Previous rewards
Weekly roundup PLUS things that you can anticipate on my next updates
Best Buddies
Let's make it official on social media.
Social media follow 
Plus all previous rewards
About
Demonicblackcat? Are you a black cat or a person? (Yeah I'm bad at making this kind of joke)
Earlier this year, I took the leapand became a
full time writer.
Of course, practically every body who loved me was against the idea (lol it's proof that they love me). Especially since I am
not
published and most of the things that I write on the website are for 
free
or 
cheap
 .


What have you actually wrote?
I've started writing in english, which is my second language, at 2008. It was a bad fanfiction about Sasuke and Hinata, but it was the start before I started publishing this story in 2013.
I wrote this book as an ode to an autistic relative of mine, but it turns out to be the catalyst of me altering my career.
Unfortunately, sometime around 2014, I was hit by a mental block. I suffered clinical depression (which was later discovered to be bipolar disorder), it was a dark time for me and I stopped writing until 2017, when I finally became better and started writing non-stop.
Right now, I have a few ongoing series
APRIL HALE SEASON 2
MAID FOR HIRE
GOD OF PAIN'S GROOM
PIZZA DELIVERY GIRL VS THE RICH KIDS
And very recently, I'm trying to concoct the birth of the comic version of The Quirky Tale of April Hale
So why am I on Patreon?
After a while, it became hard to maintaing quality writing if I'm constantly trying to meet ends needs. I take freelancer jobs here and there so that I can support myself thoroughly from my writing.
Your support will help me immensely to get through the months without worrying too much about the bills and food.
Also, a lot of young writers have asked me to help about their stories. I'm an enthustiastic learner, and over the years of constant writing, I've acquired a lot of unique techniques and tips for you guys.
Each month, I will create a special infograhic/tutorial about how to make it as a webnovel writer. I focus on the webseries aspect of the writing, because that's what I do best. You will get my insight about why I create a character this way, and how I finish the chapters. If you're looking to write more entertaining stories, I might have the answer for you. So aside from supporting me, you will also get valuable content about how to improve your writing and get noticed in the sea of millions of webnovels.
What do I get if I decide to, ahem, pay you?
Just the minimum of buck will get you my eternal thanks! Seriously :)
First of all, since I'm writing a
lot
right now, you will get
everything
that I write before I post it anywhere else. Deleted scenes, added scenes, extra, notes. I will categorize it to Wattpad and Tapas and Webtoon (the three platforms that I'm posting right now).
Higher tier patrons will also get special tips for creating your webseries, and also the ability to choose the topics for our monthly discussion about writing. (I'd love to be able to meet more writers who hope to make it into the webwriting world!)
Bottomline…
I hope that you take the time to consider and join the family! If you have any questions or suggestions about how to make my patreon page more fun, please don't hesitate to shoot me an email at
[email protected]
More informative content about writing stories and of course more EXTRAS for the stories that I have! It's a buffet here, guys. 
1 of 1
Become a patron to
Connect via private message