Dena Marshall
is creating coloured pencil, graphite, ink, and watercolour video tutorials
Select a membership level
Support & Download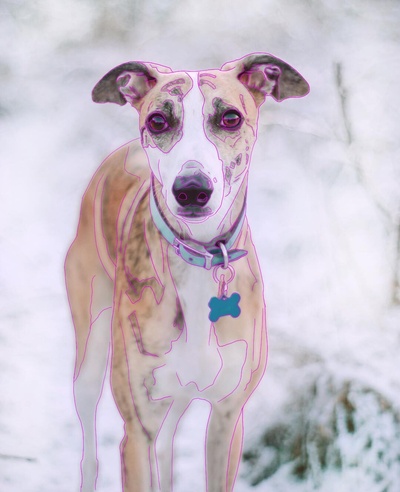 At least 1 royalty free reference photo
Several version of the reference photo, including greyscale, enhanced details, saturated, and high contrast
At least 2 corresponding line drawings, one normal and one flipped. Some line drawings may be split into varying levels of details which means you may have a total of 6 line drawings to use at your convenience. 
Side by side Tutorials
1-3 hour real-time tutorial each month.
Draw or paint alongside me using the included line drawing and reference photo
The resulting drawing or painting will be sold to raise money for charities and sanctuaries
1 hour beginner tutorial each month
All previous rewards
Focus Tutorials & more
At least 1 focus tutorial (techniques, specific areas such as noses, eyes, ears etc)
At least 1 mini tutorial (a smaller drawing or painting completed in one sitting)
Real time tutorials of commission pieces currently being worked on (between 1 hour and 20 hours each month)
Behind the scenes videos (you might get to meet Bear and Poppet)
All previous tier rewards
About
Hi there. A huge smiley and warm welcome to my Patreon page. Your pledges and support will enable me to become a full time artist, where every artwork piece produced on Patreon will be used to raise money for charities and animal sanctuaries through the selling of originals and their subsequent prints. I can't think of a better way to honour my environment, and fellow creatures than to share my art skills with other budding artists, whilst giving back to the world that inspires my art. To see the charity/sanctuary that will be receiving funds from the resulting artwork please see the description under each tutorial.
Your pledge supports me as an artist whilst learning.
I pledge to use the artwork to raise funds for charities and animal sanctuaries
About the tutorials
I work in a variety of mediums: coloured pencil, graphite, pastels, watercolour, ink, and acrylics. I will share my journey through each art piece that I draw from start to finish. You will learn layering and detailing techniques, from the initial drawing, laying down base coats, preserving the whites of the paper, adding in details, right to making final adjustments with shadows and highlights in order to make your drawing pop and come alive. I explain what materials I am using, what I am doing, how I am doing it, and if appropriate 'why' I might be doing it in a particular way.
Each tutorial will be recorded in real time, either live, or pre-recorded. I talk into a microphone whilst demonstrating every single process. I will draw subjects from start to finish, which I believe is the best way to learn new techniques in a way that becomes second nature. Each drawing has so many elements to it, and I feel it is important to make the connections between each stage of the drawing or painting. 
Due to the real-time nature of my tutorials you will see many  'mistakes' along the way, (which really are just opportunities for growth), and you will learn how to deal with them. You will also learn a variety of techniques that do the same thing, as I like to experiment with different ways to do familiar things. 
Some mediums, such as coloured pencil are slow mediums, and I do not rush the process at any point. My tutorials can be long and it is not uncommon for me to spend a total of 30-40 hours on one piece. I will be also demonstrating quicker and less detailed pieces due to potential client demand for those of you who want to do commissions for others too, however, these are not rushed, they are simply less time consuming to complete. I also make videos in responses to questions, requests, ideas too, so keep sharing and asking. 
My cats 'Bear' (AKA Fluffbums) and 'Poppet' (AKA Poppitsies Monkey) often pop in to say meow (and claw and bite me for attention) whilst I am drawing, so expect some visitors to the process once in a while. I also have a husband (Mark) that likes to pull silly faces through the window at me when he knows I am recording - he is a very naughty man :)
About your support
I have a few goals (these should be at the side of this page). These mainly centre around buying art supplies, technological equipment, and to furnish my art studio to make 'arting' an easier process. In turn I can start to offer clearer tutorials with high resolutions so you can almost be drawing next to me. However, I would really like to be drawing full time - more tutorials for you, and more money raised for my chosen charities. I could also employ a part-time art agent to help me promote my work, and animal welfare ideas so I can do what I do best in the art studio. 
A huge thank you to all that have supported me so far, and to those that are about to. I really can't wait to share with you the skills and experience I already have, in the hope that you too can enjoy drawing and painting as a beautiful therapeutic activity that promotes good health and a harmony between mind, body, and spirit. Oh - and yes - for you to produce some awesome artwork of your own.
Happy arting, Dena
IMPORTANT INFORMATION
Patreon charge on the day you pledge and then on the 1st of each month regardless of how close together these dates are. 
The Marshall Artist Patreon Support Group
My facebook art profile
The Marshall Artist Facebook Page
The Marshall Artists Facebook Group
Wow at this point I will be purchasing some pretty decent recording equipment. I have my eye on a decent DSLR, microphone, and the relevant bits and bobs that help me set up without bumping into all of the technology above my head :)

Thank you all for enabling me to reach this point <3

1 of 4
By becoming a patron, you'll instantly unlock access to 138 exclusive posts
By becoming a patron, you'll instantly unlock access to 138 exclusive posts
Recent posts by Dena Marshall