Dex The Swede
is creating Comedic Video Game Reviews
Select a membership level
$1 - Thanks, Mate!
Thanks, for the buck! Every dollar is very appreciated! Thanks for supporting my work! You have my gratitude!
You'll get a special tag in my public Discord group!

$5 - Your Name in the Credits!
Five dollars? Sweet! Now your name will show up with beautiful yellow text at the endslates of my future videos! Let's just hope you have a name that I can spell correctly!

(And you'll get everything above!)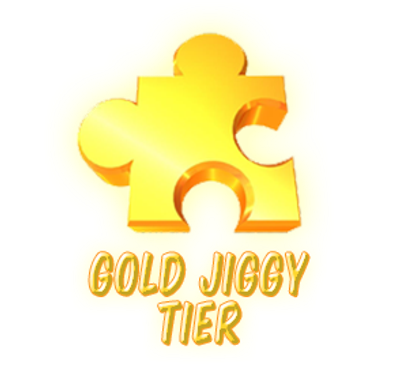 $10 - Behind The Scenes Commentary!
 10 bucks? Gee gosh, I'm humbled! Thank you!  At this tier you'll recieve Audio Commentary for every video I release, where I talk about how the working process was, some funny stories, some sad ones, and the crazy shit I had to go through in order to finish the video. I'll most likely mention how many times I hurt myself while filming too, so that'd be fun!


(And you'll get everything above!)  
About Dex The Swede
Hello and welcome to my Patreon page! I'm Dex The Swede and I make stupid video game reviews!
I've been making this stuff for a few years now and a lot has happened.



Now you might be wondering why I'm starting a Patreon page. Well, to make it short, Making these videos takes up a lot of my time. Making these videos has already become my full time job but my economy is still in the shitter, and I could use all the help I could get in order to survive in life, as well as improving the quality of my videos!
A lot of people have been asking me if they can donate to me in some way.
Why you silly goofs want to donate to me in the first place I don't know. But I really appreciate the thought!
So what do I do? Well. We've got...

The regular videos that show up on my channel are comedic video game reviews! I talk about old games, new games, good games and the horrible spawns of evil themselves.
I analyze the games, I make fun of the games and I make fun of myself.
Basically I tell you the experience I've had with a certain game and express it in a comedic and down right stupid way.
These videos are normally around 10 - 16 minutes long and takes up
quite a lot of time to make.
I do all the camera work, game recording, scripting and editing, but I make sure that the videos are in top quality!

The Ruff Retros series is just like the regular episodes.
Except that they're shorter and only about NES games!
These videos are mainly very fast paced where I take a quick look at some of the many classics the NES had to offer!
These videos are normally around 4 - 5 minutes long and kind of serves as extra videos in-between the real stuff.
But that doesn't mean that these aren't as good!

From time to time I tend to make a few Countdown videos. These are usually TOP 10s regarding a subject, that I'd like to think are countdowns no one else has done before. It can be about something completely ridiculous or perhaps even on a touchy subject matter. But in the end, it's all good fun!
A TOP 10 video is about 10 - 12 minutes long and the making process can also be pretty time consuming if not more.
But what the heck! It's all fun and games!

There are currently
6 different tiers
for the patrons! Each tier has a certain reward that I'll give back to you as thanks for pledging!
Of course, you'll get everything in the lower tiers if you're going
for a high tier.
To the side, you can see all the rewards you'll get depending on which tier you pick!
At the
Emerald Jiggy Tier ($30+)
, you'll be getting a random drawing of a character of my choice printed and shipped to your house!
And at the
Diamond Jiggy Tier ($60+)
, you'll get every single reward listed, as well as a fully coloured drawing of a game character of
YOUR
choice, printed and shipped to your house too! Here are some examples of what they would look like!
(More info in the reward list to the side.)
___________________________________________________________
Like I've mentioned multiple times already, My videos are pretty damn stupid. The humour in my videos is mostly focused on slapstick comedy, as well as fast paced live action editing to the point
where it looks extremely goofy.
Have you watched any Gmod animations?
How about Ed Edd n Eddy? It's kinda like that.
So I basically hurt myself everytime I record something.
But it's funny I tell ya!
With Patreon, you guys can support my channel if you want! Don't EVER feel obligated to pledge!
Only do it if you really feel like you want to send some extra support! I'm grateful that you took the time to check out my page!
And it's cool that I can give something back in return if you are pledging!
So if you look to the side, you'll see the rewards that are currently available!
Thanks for checking out my Patreon and I hope you continue to enjoy my content!
I really don't have the best equipment when working on my videos. If I reach this goal, I'll be able to upgrade my equipment, that will help me improve the quality of my videos!
2 of 5
Recent posts by Dex The Swede