Dickinson Digital Gaming
is creating indie computer games
By becoming a patron of Dickinson Digital Gaming you'll be an active participant in their creative process.
Select a membership level
About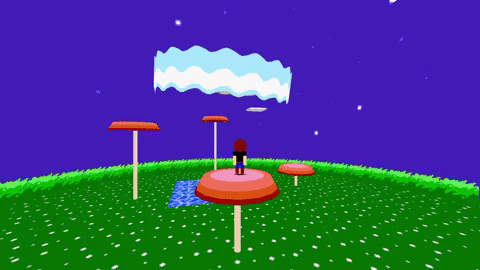 So the year was 199X,
the princess was saved,
the robots were defeated,
and the galaxy was at peace.
But other journeys await...
Who am I, and what brought me to Patreon?
What manner of visual trickery is this?!
1.) I'm a video game aficionado, who has a love for platforming, exploration, running and gunning, finding enemy weaknesses and weak points, collecting them all, and moving around at the speed of sound. I love stories of saving planets from corrupt companies and powerful entities who are the result of a genetic fusion between man and alien. In my spare time, I'm also an indie game designer, who (as a one-man team) does his own programming, testing, story writing, music composition, sound effects, mapping, drawing, designing -- you know, everything.
2.) This is a world of imagination, a world of dreams. Anything is possible here. Inspired by just about everything. I'm shooting for a love letter to the NES and all things nostalgia in one 3D package!
All proceeds will go toward the following:
1. Keeping me alive and well, so that I may share these stories with you.
2. Audio/Visual improvements, external assistance to boost productivity.
3. Paying for developer's fees and application fees, to develop for platforms such as Steam, Switch, PlayStation 4, and Xbox One!
You've seen my visuals, now check out my audio!
Dickinson Digital presents: 
Forest Falcon - The Album
By becoming a patron, you'll instantly unlock access to 2 exclusive posts
By becoming a patron, you'll instantly unlock access to 2 exclusive posts
Recent posts by Dickinson Digital Gaming