Daniel Michael
is creating Oil & Gas Industry Insight
Select a membership level
The Daily Letter
$1/MONTH:
A monthly $1 donation supports finding and sharing fascinating Petroleum-Engineering-based research papers.
An interesting research paper I've read will be posted every 24 hours, whether on a weekend or on a weekday.
The College Paper
$5/MONTH:
A monthly $5 donation supports summarizing and explaining fundamental engineering concepts with the help of personally organized lecture notes.
I use information from my personal notes I take at university to summarize fundamental petroleum engineering concepts key to understanding several oil industry practices. 
The Monthly Examiner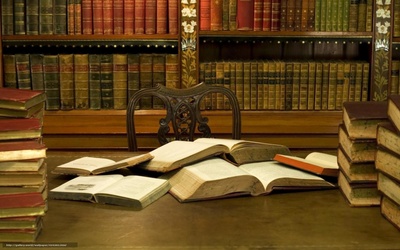 $7.50/MONTH:
A monthly $7.50 donation supports gathering data, managing analytics, and researching information for the articles I exclusively put on Patreon.
About
About Me:
I am a Petroleum Engineering student involved in engineering research and observing the crude oil market.
I write about developments in the upstream oil & gas industry and Petroleum Engineering principles I learn at university. I examine how implementation of a plethora of management strategies & technological innovations affects petroleum reserves recovery rates and company reliability.

In addition to observing the crude oil market, I am also interested in analyzing equities and the performance of the stock market. In particular, I pay attention to publicly traded upstream-focused oil & gas company stocks, whether large-cap or small-scale, and Crude Oil & Natural Gas ETFs.
I also share engineering research literature and subject material on several key industry trends and practices that affect present and future petroleum production. I focus on key industry developments centered on:
Reservoir Engineering & Management

Drilling

Petrophysics

Completions

Enhanced Oil Recovery (EOR)
As I progress through my undergraduate degree I intend to share more material that both highlights important issues and integrates concepts from courses I've already taken.
How You Can Support Me:
Any support in many forms, be it in donations or feedback, is highly encouraged and appreciated.



Much of the critical specific information in the oil and gas industry is hidden due to its sensitive and potentially controversial nature. However, an equal amount of information on new technologies, financial strategies, geopolitical developments, and fundamental principles is widely available for everyone to access.



In that regard, any and all information I come across that is published on this platform is free of charge. My main objective on this platform is to share the knowledge of the oil and gas industry and engineering concepts and operations I have gathered over time as an undergraduate student.



I welcome support in the form of donations, which will be geared towards finding and sharing more fascinating published and credible research papers for the 'Daily Letter'. They will also be used to collect additional precise and accurate information on concise summaries of important petroleum engineering concepts and any articles I publish here.



You can donate by signing up for any of the membership tiers, each of which is geared for a particular type of content on my page. You can also contribute by donating an unspecified amount as a custom donation.

You can also provide valuable and much appreciated feedback by commenting on any one of my posts or by following me on my social media accounts.
Follow Me:
By becoming a patron, you'll instantly unlock access to 5 exclusive posts
By becoming a patron, you'll instantly unlock access to 5 exclusive posts
Recent posts by Daniel Michael