Doctor Mad
is creating games, applications and batshit stuff in general
Select a membership level
About
Hello fellow ape! I'm a developer and crazy person in general.
My objective is to create the most batshit applications on the market and with your help and a little luck, bring about world annihilation!
I've started a little time ago but the thing is, pirates are trying to stop my plans!
Even though my applications are really cheap, Jack Sparrow still makes them available for free, most people don't care so the pirates are winning for now, look at this: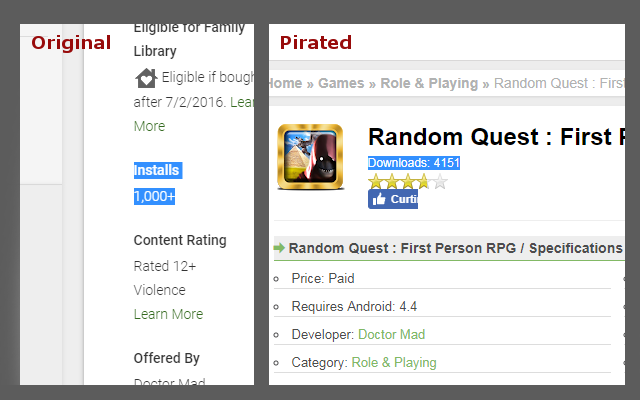 Help me build a death ray or something to make the pirates pay for stealing my creations!
I work alone so this may take some time...
Take a look at some of my stuff:




...
Recent posts by Doctor Mad