DougTheDog6
is creating YouTube and Mixer content
Select a membership level
Real OG
Limited (20 of 20 remaining)
Be one of my first patrons! Hurry up, only the first 20 patrons will gain access to $50 benefits!
Includes Discord benefits
Patron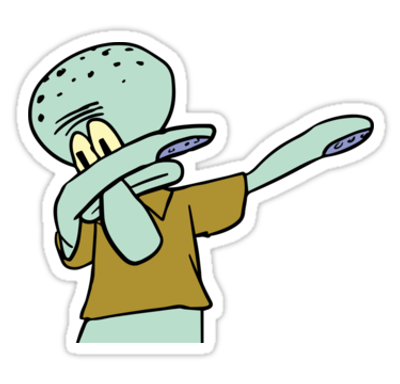 If you donate $1 to the cause, you'll gain access to the Fantasy Wrestling Discord server and will be able to check out the scoreboard yourself as well as see news updates and what the players are saying!
Includes Discord benefits
Money Bags
Remember, this is completely optional, but if you donate $20 to me, you'll receive the ability to talk to Fantasy Wrestling players as well as other patrons as a spectator!
Includes Discord benefits
About
Hello there, my name's Doug. Let me tell you a little bit about my league.

Way back in July of 2011, I started a Call of Duty clan called the UAA, or the Undisputed Annihilation Alliance. A few months later, WWE '12 came out, and seeing as how I was a huge WWE fan, I decided to get the game for Christmas, and when I got it, I turned the UAA Clan into the UAA league. Now, I was only 12 at that time, so I really didn't understand how a league should be run at that time, so it didn't really end well. The next year, I tried again with WWE '13, and then I tried once more in WWE 2K14. After so many reboots and failures, I had just about given up on the idea of running a league. That is until I was inspired to try one last time. As the days of WWE 2K16 were coming to a close upon the arrival of WWE 2K17, I started coming up with ideas for the UAA's last stand. I decided there would be two brands, X-Treme Takedown Wrestling and Rock City Wrestling, and that XTW would be the show for experienced players while RCW would be there for those still learning the ropes. As WWE 2K17 hit the shelves, I bought myself a copy and began the final attempt to get the UAA off the ground, and wouldn't you know it, it did. It started off as me and my friend, Jordon, just fighting AI's, but then we started recruiting new members. Eventually we got up to 3 members, then 4, then 6, then 10, and finally 20. As months passed, many changes were made to the UAA to make it even better, including new rules, new belts, and even a new name. In the middle of 2017, the Undisputed Annihilation Alliance became the United Pro Wrestling Alliance. Unfortunately, however, many issues during the lifespan of WWE 2K18 eventually resulted in the final death of the former UAA. However, in an effort to keep the memory of it alive, heading into WWE 2K19, I started coming up with ideas for a UPWA Universe, and that's where I am today. As we approach WWE 2K20, I am proud to say Universe has been even more successful than I could've imagined, and I can't wait to see where the future will take it.

Now let me tell you a little bit about myself.

So like I said before, my name is Doug. I graduated in 2018 and I'm currently enrolled in college. I live the straight edge lifestyle, meaning I don't drink, smoke (cigarettes, weed, etc), vape, or do drugs. My dad passed away in 2015 and, but while it was hard then, it's gotten a lot easier to cope with the fact that he's gone. I was in a depression my sophomore and junior years, but I eventually came out of it towards the end of my junior year. Now, I have a what I would consider to be a great life. I got some awesome friends who continue to support me, an amazing mother who keeps this roof above my head, and I've got a drive to become one of the best broadcasters there are.

So that's me. If you'd like to help keep my dream alive, please feel free to support me here; every penny counts!
If I can get $10/month, I'll know what I'm doing is actually going somewhere. Help me reach this goal and I'll create more goals which will work as milestones.
1 of 1
Become a patron to
Connect via private message
Recent posts by DougTheDog6