Select a membership level
WYRM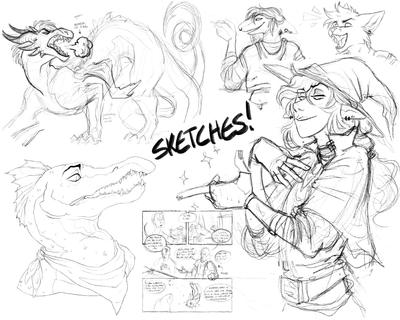 - frequent uploads from my personal sketchbooks!
mostly messy sketches, but sometimes I'll post finished stuff as well
- a huge thank you!
WYVERN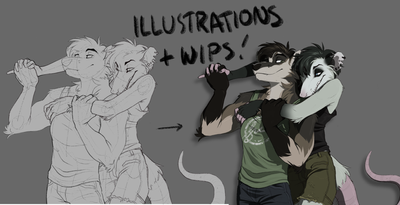 - previous rewards
-early access to completed works like commissions
- completed pieces I don't post anywhere else for one reason or another
- occasional behind the scene glances at some of my processes for things like sculptures and prints 
- a huge thank you but I'm also crying 
About
Who's the artist?


Hey lads, thanks for checking this out!
I'm 
Draecity
and I'm currently a full time student trying to pursue my interests in art and biology through university! It's the absolute dream for me to make a living doing art, and support from Patreon brings me one step closer to that goal. The more finances I can take care of via your support, the more time I'll have to work on stuff like commissions and other illustrative content I can share with you!
I'm typically known for my character-based illustrations, but I also dabble in print making, sculpting, and other traditional medias
Patreon Rewards:
Wyrm Tier: By pledging here, you get to peek into my sketchbooks, which contain a lot of doodles and drawings that don't often get posted on other platforms. This kind of stuff is mostly made up of sketches I do for myself, quick studies to get a feel for larger projects like prints, commission sketches, and so forth. This is my lower tier, so it's available to everybody who pledges!
Wyvern Tier: The higher tier gets you additional access to completed works, wips for larger projects like prints or the occasional sculpture, and some other finished works like a few personal illustrations or commissions that don't make it to other platforms for whatever reason.
As I get settled here on patron, I hope to add more tiers with extra content like taking requests from patrons, exclusive stickers, and more.
Not all the content you get for pledging will be strictly exclusive, but you will get access to things early, and insight to a some of my behind the scenes work!
That's about it!
Thanks for reading, and all your support!
When I reach this goal, I'll add a new tier ($10 a month) that allows my patrons to opt in for exclusive stickers! Patrons who pledge to this level will also be able to vote on which sticker designs are pursued for the next month.
1 of 1
By becoming a patron, you'll instantly unlock access to 162 exclusive posts
By becoming a patron, you'll instantly unlock access to 162 exclusive posts