Drakestopher
is creating video content and music.
About Drakestopher
UPDATE: THIS PATREON IS CURRENTLY INACTIVE AS OF JANUARY 2019.  SUPPORT WILL STILL GO TO ME DIRECTLY BUT THERE ARE CURRENTLY NO REWARD TIERS AND NO ACTIVE MESSAGES.  THERE WILL BE A NOTIFICATION ON MY TWITTER WHEN THE PATREON IS RELAUNCHED.  - @Hauntsii
__________________________________________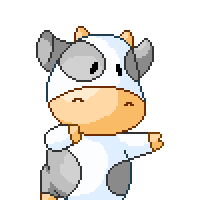 Drake, what's a Patreon? 
Uploading lots of videos and making music isn't always easy. Sometimes my equipment breaks, sometimes I need to buy the games that you guys want me to play, and sometimes I need to pay people to help me put things together, like songs/music videos for instance.
By becoming a patron, you help me with the following things:
Making videos/music full time (allowing me to allocate all of my time I would be spending working another job to go into videos and music for all of you).
Improving the quality of my videos by getting better equipment or replacing damaged equipment.
Slaying evil monsters that attack my home every month called bills.
Contributing to me and becoming a Patron is not an obligation. If you can stretch it, I appreciate it! If not then no worries, thanks for supporting me in other ways.
 Allow me to explain! 
Do I have to pay in US Dollars?
Nope! Patreon is a US based company so everything on the website is in USD. However, you can pay in any currency and Patreon will automatically convert it to USD.
When will I receive my rewards?
Some rewards go out instantly! Others like the skype call/polaroid will take bit more time to setup, usually up to 1 week after you contribute.
How often are you posting content?
The aim is to upload at least one video every day, but the bigger goal is to get at least 365 videos out a year (this allows me to use the days I upload 2 videos to make up for the days that I might not upload at all). New music/music videos will likely come out every few months as I write and release new music.
So there ya go!