Draw it, Too!
is creating drawing tutorial videos
Select a membership level
SUPER PATRON
SUPER REWARDS:
• Access to my Patreon feed
• Behind-the-scenes and WIP (works-in-progress) photos
• Access to exclusive colouring pages
• Discounts to my art store prints
• Discounts to my consulting services and art commissions (Stay tuned for this one!)
• AdBlocker use permission
• Exclusive digital downloads
• I get to know you on a more deeper level! My goal is to get to know all of my patrons personally.
SUPER MEGA PATRON
SUPER MEGA REWARDS:
• All previous rewards, plus...
• Priority status for your drawing requests
• Access to behind-the-scenes and WIP (works-in-progress) videos
• Access to even more exclusive digital downloads
• Sneak peek at my calendar (and find out what I'm going to be drawing for the next few weeks!)
• Sneak peek at never-before-seen sketches
• You are promoted to moderator in my YouTube Livestream chatroom
• Ongoing name in credits
About Draw it, Too!

My name is Ramny and I make YouTube drawing tutorials.
On my channel I help artists-in-training develop their drawing skills by showing them how to draw their favorite characters from movies, TV shows, cartoons, comic books, or video games.
My channel has been around since 2013. I am also a schoolteacher by day out here in Bangkok, Thailand, where I live.

I love to draw. I love comic books and movies. I love talking about nerdy things. I love to teach. And I have been very fortunate to be able to combine all of these things into one YouTube art tutorial channel. To be able to do what I love to do while simultaneously helping to inspire aspiring artists has been a dream come true. I am grateful for all of the support from my fans, and I am doing my best to create quality content that anybody with an imagination and basic drawing tools can enjoy.
However as you probably know,
it takes a lot of time and a lot of resources to create content, both which require money
.
On average, I publish about 16-20 videos per month. That's about four to five videos a week. Filming tutorials, editing, uploading, and optimizing videos -- these all take up a lot of time. Add to that the hours spent managing social media, doing research, creating rough drafts, making colouring pages, and building the website -- that can amount to about 40 hours a week of work. It's a full-time job!
I want to be able to eventually support myself financially with
Draw it, Too!
, but I'm still far from that point. I want to make this channel sustainable, and I also want to grow and improve the quality of my content. Patreon is a way that I can work towards these goals -- with your financial help!

Basically Patreon allows people to support their favourite creators financially. Think of it like a monthly subscription fee, like Netflix. But while Netflix provides television shows as entertainment, I provide educational drawing tutorial videos! Patreon is there to ensure that your favourite creators are funded, so that they can keep making the stuff that you enjoy. In my case you will be directly helping me in creating more and better YouTube tutorials.
Ultimately it would be better for me to be funded by my fans than to be funded by advertisers. Getting advertiser funding means I must adhere to outside companies' needs and wants. I have zero input in the relationship between advertisers and YouTube, and I have no control over what ads appear in my videos.
On top of all that, YouTube continually makes changes to its search algorithms, which directly affects my channel's view count. These changes create fluctuations. Some months are great, but other months are not so good. YouTube's advertising revenue is no longer something that content creators can reliably count on.
The current "Adpocalypse", in which many of YouTube's advertisers are actively pulling out of YouTube, is greatly affecting creators' revenues. All across the board, many YouTubers' revenues are plummeting, my channel included.
This has been damaging, most especially to small YouTube channels like mine.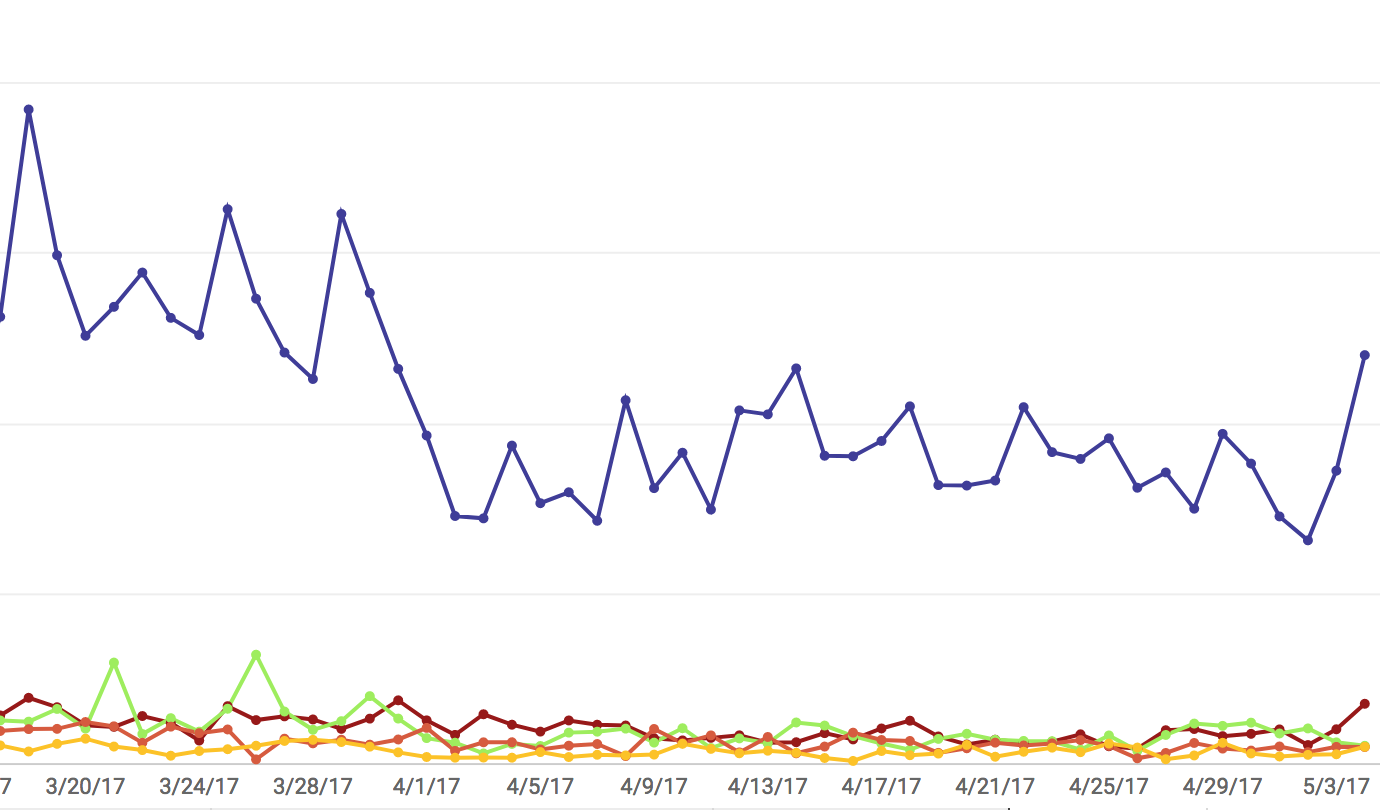 (Beginning late March 2017, my YouTube revenue has dropped to about 60% of what it once was, despite my channel's increase in subscribers and views.)
The better model would be to get funded by you, my fans, because it is you whom I directly serve!
And don't worry it's not all about me. By supporting me on Patreon,
YOU
also get rewards.

On the
TIERS
section of my Patreon page is a list of all the tiers and rewards. Simply choose what tier or reward works best for you. I am not asking for a lot -- just whatever you are willing to give.
On the 
GOALS
 section is a list of extra unlockable rewards whenever you help me achieve my goals!

Every dollar I get enables me to continue creating drawing tutorials for aspiring artists.
Basically, it comes down to this: the more financial support I have, the more time I can devote to making more and better YouTube videos for you!
And as you probably already know, equipment is expensive. Your contribution helps me to purchase drawing tools and office supplies like paper, pencils, Copic markers, erasers, and the like. It will also go towards upgrading my equipment -- I have an old Nikon D5100 I would ultimately like to upgrade, and I want to get a better microphone than the one I have now. Your contribution will also help me maintain my monthly subscription services, mainly Adobe Creative Suite (Photoshop), P.O. box fees, and website hosting. Plus it will go towards making sure that my production levels increase for a more professional look.
And it will also free up some of my time to do more important things in life, like spending time with my family.

That's okay!
You are by no means obligated to support me financially.
Please don't be a patron if you can't afford it! I will continue to make free videos for you to enjoy. Don't forget -- liking, commenting, and sharing my videos also helps!
Once again, thank you for your continued support! Even though it is a lot of work to maintain this YouTube channel, it's meeting and hearing from people like you that make
Draw it, Too!
worthwhile.
Happy drawing,
Ramny
Bonus video tutorial just for all of you!
1 of 1
Recent posts by Draw it, Too!
By becoming a patron, you'll instantly unlock access to 122 exclusive posts
By becoming a patron, you'll instantly unlock access to 122 exclusive posts