Sebastian Drewniok
is creating Comics!
Select a membership level
Loyal Soldier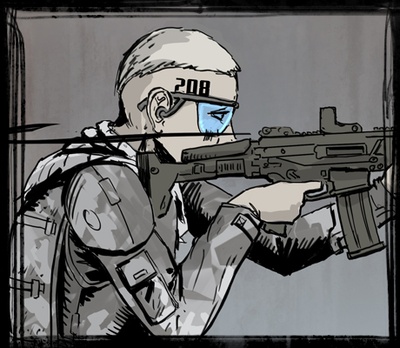 $1 is a great way to support my comics and their production. 
Thank you! I'm deeply grateful for your support!
As a bonus you get:
Access to the goal rewards!
Infantry Scout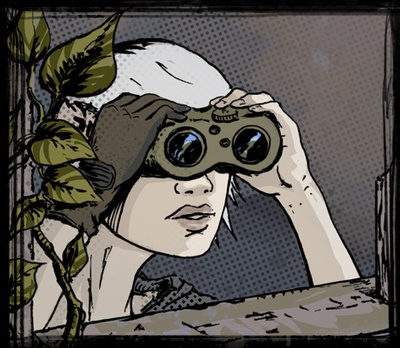 For $3 or more you get everything from the previews reward but you get also an exclusive look behind the scenes including commented:
Sketches
Designs
Work in progress steps
and  more...
You get also access a Dropbox folder where you can download:
All TANK issues as PDFs
New TANK issues PDFs directly at release
Print quality files of TANK covers and other Tank illustrations (for private use only)     
TANK
For $5 or more you get everything from the previews reward and additionally you get:      
Signed copies of new TANK issues! (German edition. Starting with the next single issue.)
An original head-sketch in postcard size! (With every TANK issue shipment.)  
Surprise goodies like post cards, stickers, magnets… (With every TANK issue shipment.)   
About

Welcome to my Patreon page!
My name is Sebastian Drewniok and I'm a comic book artist and illustrator. My current main project is the post apocalyptic adventure comic book
TANK
. I have already self published five issues of this book in Germany, where I live. My books are available in English and German. You can read some of them online on my website
www.sdcomics.com
Why Patreon?
I love comics! Since my childhood comics were always a big and constant part of my live and I'm fascinated by creating them. I love to write and to illustrate this fictional worlds, characters and the stories around them. But at the same time, the creation of a comic book like TANK, is a lot of work. Work which takes a lot of time but doesn't pay nearly enough to cover my bills.
Like everybody else, I have to pay my rent and keep my fridge filled. At the moment I'm doing it by taking the occasionally freelance jobs and for the most part, with a part time job that has nothing to do with comics or art at all. But no matter what I do, or should do to pay my bills, I am always drawn back to comics. That's simply what I really want to do.
With enough support by you guys, I could reduce the working hours at my part time job, or even quit completely at some point. That would mean much more comics for you guys, in way less time. At the same time my ultimate dream of being a full-time Comic artist would come true!

How does this whole Patreon thing work?
It's very simple.
You can pledge as much as you want per month. Every little bit helps and is highly appreciated.
Depending on your pledge, there are different rewards you can choose from. You can also change your reward level any time.
The amount you pledged will be withdrawn from your PayPal account or credit card the day you become a patreon and after that on the 1st of each month.
And if you don't want to support me any more for some reason, you can simply quit your support any time you want.
If you like what I do, I would very appreciate your support on my way to become a full-time comic artist.
Thank you very much for your time and your support!
Sebastian
Reaching this first goal will allow me to hire some help, on regular basis. For example a flatter who would prepare the line art for colouring, or a translator who takes care of the English versions of my comics. This way I could produce my comics faster.
As a gift for you guys I will create an exclusive TANK desktop wallpaper.
1 of 4
By becoming a patron, you'll instantly unlock access to 52 exclusive posts
By becoming a patron, you'll instantly unlock access to 52 exclusive posts
Recent posts by Sebastian Drewniok