Drew Habersang
is creating fiction and fighting white supremacy
Select a membership level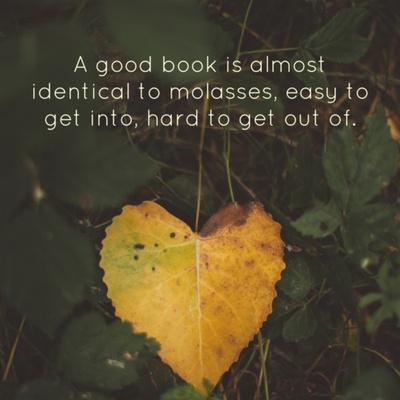 Spare Change - $1
Don't have a ton of extra cash but still want to show some love? Thanks! You just earned yourself a ton of gratitude.

*cue Golden Girls Theme Song* 
Feel The Love
Upon completion and publication of my novel, "Wolfsong, Beloved", you'll be able to digitally view a chapter from a new work in progress or short story from me once a month. You'll also get all of the blog posts and Friday pics. And, of course, my gratitude.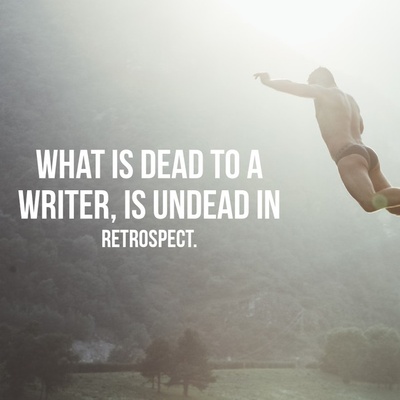 The Big Hug
I am hugging you in my mind right now. Consensually. Unless you're not into hugs. In which case I am not-at-all hugging you in any way. In fact, I am, in my mind right now, running away from you at great speed.  My arm and leg movements are both mutually and consensually coordinated. I am a Brown and Entirely Hugless streak of understanding and mutuality, fleeing from you with all the coordination afforded by movements sets that explicitly and unequivocally emphasize community, diversity, and sociocultural symbiosis.  

Hugs are complicated for me.

Upon completion and publication of my novel, "Wolfsong, Beloved",  you'll get all the previous rewards (That's right! All of 'em!) and I'll also make the content released that month available for digital download in PDF form.

While I'm buttoning up the novel, though, this tier will offer a literal hug for anyone near enough to receive it, provided we can come to a mutually beneficial set of standards and practices from which the first hug could be theoretically modelled and amended before terms are concretely agreed upon and signed. Also scheduling.

About Drew Habersang
Hi. I'm Drew Habersang. 


I write stuff.
Primarily, I write short fiction. I also write opinion and perspective pieces centering and commenting on race, racism, and white supremacy in America. 
Thanks largely to immense reader support, I've published a collection of short stories called 
The Watershed Anthems
. I am also set to publish two more books; a fantasy novel, 
Wolfsong Beloved
, about the power of family, legacy, and destiny, and an untitled personal memoir about my experiences surviving childhood sexual abuse. 
Additionally, I have at least a half dozen other projects in various stages of development - all I need are time and resources to properly bring them to life.  
I fight racism.
As a black man in America, I discuss and confront racism every day as a means of survival. I also fight racism by writing pieces about my experience with race and racism as a black man in America and white complicity. I also lecture at schools, appear on podcasts, and participate in storytelling events, leveraging the power of shock and humor in storytelling to help people consider and engage complex and often ignored issues.  
[I'm terrible (AWFUL!) at keeping track of my podcast appearances, but I've held on to 
this
one. I share a personal story of a racist encounter I had that went 'viral' on Facebook and elsewhere. The racism conversation begins nearly exactly at the 16 minute 30 second mark.]
Why Patreon?
My best stuff comes when I go out into the real world and meet people or take on exciting new challenges like going back to college and giving the commencement address or traveling to South Africa for a couple months and working in radio. All those things broaden and deepen my work substantially.
Patreon support grants me more opportunities to write and expand my craft. That means more books, more short stories, more social commentary, more collaborations and so on.
Cool story, bro. What do you want?

If you enjoy my work and want to support it, Patreon is an opportunity to invest in me and my work. Such support makes more and better work possible.
With your help, here are the things I'd like to accomplish in the next year or two:
FINALLY publish "Wolfsong Beloved";
Compile and share a second short story collection;
Expand and share more stories set in the "Wolfsong" universe including TONS of lore and backstories I have been developing over the last decade;
Begin the sequel to "Wolfsong Beloved" tentatively titled "Behold the Stormchild"
Travel more widely to do book promotion, interviews, storytelling events, conferences, etc.
I want writing to be my day job. Rather, writing IS my day job. And the pay is, essentially $0. 
What's your goal?

$1000/month would free me up to take advantage of more opportunities in more places more often. I could focus on and deliver projects more consistently and reliably instead of borrowing and stealing time whenever life permits. 
Patreon support not only frees me up to write and share more, but it also opens doors for other enriching opportunities like Madagascar and Mexico City and Toronto and Montreal and Portland and Denver and St. Louis and so forth - all engagements I have had to turn down in the last 3 years.
What Do You Get?
Once I've published "Wolfsong, Beloved" in the next couple months, all patrons from the $5/month level and up will get access to exclusive content released on a monthly basis. This content will also be available for digital download. At least once per month you will receive
at least
one of the following: 
A draft chapter from one of my of forthcoming novels;
A new short story, or a "lost" story I'm actively reworking.
A chapter from a serialized "Patreon Only" story (of which I have 9 chapters at the ready). 
Want to contribute more than $5/month? Cool. There are rewards that will be exclusive for people who contribute at higher levels -- videos, thank you calls, signed copies, readings and so forth - more details on this AFTER I've published "Wolfsong".   

TL;DR:
I need more time to write and more resources to take advantage of unique opportunities. $5/month from you will go a long way toward that. In exchange, you will get access to content exclusively for Patreon supporters.
And we'll be friends! ...internet friends. But, still... friendsies!
Thanks so much for considering supporting me and my work. 
Warmly,
D. Habersang
Follow me on Twitter @ 
DrewWritesStuff

When we hit this target, I will (finally) hire someone to help manage my social media presence. Also I will do a happy dance whilst offering sincere thanks. I'll even post a video of it. 
1 of 4
Recent posts by Drew Habersang