DT Designs [DTD]
is creating Mods for GTA Series , Project Cars and more...
Select a membership level
Support & Newsfeed
Tier 1 Rewards
Be proud to support the best Team Ever!
Access DTD's Newsfeed
Participate in POLLS
BETA Tester
BETA Tester!
 - Beta Tester / Early Access to upcoming  Public Content Only!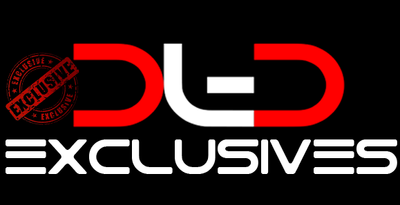 DTD EXCLUSIVES
ACCESS the most Recent / Monthly PATREON EXCLUSIVE Release! 
OR
ACCESS 1 PATREON EXCLUSIVE Release of your choice!
--
Access DTD's Hidden FiveM Server and Play around with the Team Devs. (In Developement)
About DT Designs [DTD]
Initially, nothing more than a pipe dream between two friends, DT Designs was founded on the idea; A mod should be more than just a port between platforms...
This simple thought was the basis for revolutionary changes not just by DTD, but by a whole scene of like-minded creators who were lusting for more than just a name in lights.
Today, custom works and trickery of the game sources, allow the scene to grow exponentially, Still working towards the very same goal of offering a tailored experience to any mod-user.
This is now the driving force for DTD to once again break through the unknown, pushing the boundaries of what is and is not possible, in turn we reap what we consider to best of rewards ~ Watching the scene evolve once more...
DTD
If you want so support us, these are our soccial Network Links and Paypal Link:
Our Team's Facebook [DTD]:
CLICK HERE

Want to Contact us directly? Send us an email:   [email protected]

Our Team Members:
GTA5 Mods:
Asyr0n
TonebeeDennissaurusRsModsJust_RikoEvertW
MrFive

GTA San Andreas Mods:
NGR_ArdiansyahProject Cars Mods:LamboMantisMan23

Official Video Content Creator / Youtuber
BlueJeansGamer
And our Paypal Link for everyone wanting to support our work, every Dollar will be invested in content for you all again to enjoy. Thank you very much. 
--------  OUR PAYPAL.ME LINK -------
If you wish to purchase or acquire one of our Selfmade/Assembled 3D models just send us a PM over our Facebook page! Every Custom 3D model is for sale!
We will merge our FiveM Server to a more powerful one so you guys get the best experience & pleasure out of the new available performance!

2 of 2
Recent posts by DT Designs [DTD]