Lee Glazier
is creating Articles on Abiding life, music, and ya know, stuff
Select a membership level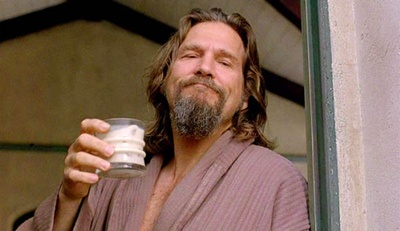 The Abide Tribe
I only post one public, uh, post a week. For $10 a month, you're part of the Abide Tribe, so you get, ya know, exclusive unlimited everything: articles, tunes, maybe some Dudeist poetry; surreal pics, music, book, beer, and movie reviews; maybe some incoherent podcasts or mellow tunes every now and then. Just a bunch of stuff meant to help bring us back down to earth, Dudes. 
About Lee Glazier
How's it goin' Dudes? I'm a 
Dudeist Priest
and writer over at the 
Tattooed Buddha
. I just write and make music for a living, so a friend told me I should check out Patreon. 
You should know off the bat, that I'm a, uh, pseudonym. A character, man. I like being character---the rent's cheap, the food's all low-cal, and I never have to do laundry. That said, the Dude behind me talks about how to take it easy in day-to-day life, how to enjoy the little things, and simple ways to stay sane in an increasingly insane world. 
I have a 
blog
, but I don't use it much, so I'll probably just make Patreon my go-to for, ya know, this and that. That part about only writing and making music for a living was a fact, though. The more support I get from Patreon, the more time I can spend bringing laughs and chill content to the interwebs. 
Catcha ya later on down the trail,
Dude Lee
I don't get goals, man. Let's just do whatever. Cool? 
1 of 1
Recent posts by Lee Glazier
By becoming a patron, you'll instantly unlock access to 2 exclusive posts
By becoming a patron, you'll instantly unlock access to 2 exclusive posts