Earl the Bard
is creating bardic tales
Select a membership level
The Baron and Baroness Tier
Thank you so much for joining me as a Patron! As a thank you for your support, you will receive access to my exclusive Patron's Only news feed, have access to the All Post feed which is a space to share your comments, fan art, and chat with other people who enjoy a common interest (my art!), and also receive early access to all of my new YouTube videos!
That's a lot of stuff for a dollar!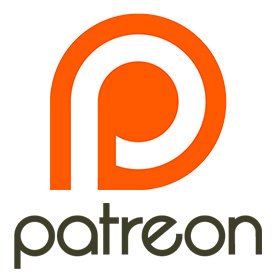 The Count and Countess Tier
Thank you for donating a little more! At this level, not only will you receive access to the Patron Only feeds and get early access to new videos, you will also receive an MP3 download of each new song I write.
The Marquis and Marquise Tier
If you donate even a little bit more, you will receive a bonus audio commentary track with each new release for a little behind the scenes info into what I was thinking about when working on each new song, plus all previous rewards.
About
Hail and well met, friends!

Welcome to my Patreon page! This is an incredible platform that will allow you folks who love what I do help support me so that I can keep doing what I love to do. For those of you just joining me, what I love to do is to create Bardic Tales and write music on the Hurdy Gurdy.

With Patreon, I will be offering sweet rewards for you fine folks to help give back for your support in helping me afford to create new Tales. My videos will always be free on YouTube, but by supporting me through Patreon, you can experience even more content! The pledges you see over on the right allow you to pick a donation level that suits your budget. Once you pick a pledge level, you will be charged only when I release a "paid post", which will typically be one to two times a month. For your comfort, Patreon will also allow you to set a monthly cap. That way you never have to worry about me being too prolific and can ensure that you always stay well within a budget that is comfortable for you.

With your support, I will be able to focus more on creating original work, which, as an artist, means the world to me! These donations will help fund the production of future videos: better equipment, new instruments, food so I can continue to live so I can continue to create art! Please donate only what you are comfortable with, and know that any amount at all makes a world of difference!

And that's all there is to it!  Thank you so much, friends, and I hope you'll join me in this crazy adventure here on Patreon!

Cheers,
Earl the Bard

$153 of $200
per original tale
Huzzah for the first wave of Patrons! If we can reach this goal, I will be able to afford a digital interface for my at home recording studio! This will allow me to record with real microphones instead of my little laptop mic!

1 of 3
Recent posts by Earl the Bard
By becoming a patron, you'll instantly unlock access to 36 exclusive posts
By becoming a patron, you'll instantly unlock access to 36 exclusive posts