Scott
is creating minecraft videos
Select a membership level
Access to the Patreon news feed:
An area where you can receive news about my channel, as well as exclusive insights to videos I am producing. On top of this, you can chat with other patrons!
Extra content:
See some behind-the-scenes videos and pictures, as well as periodic vlogs and other cool content. Plus previous reward!
VIP interaction:
I'll follow you on Twitter, AND add your name to the end of my videos as a Top Supporter! Plus all previous rewards.
About
HELLO LADIES AND GENTLEMEN!
Hello everyone my name is Scott but better known to you all as ECKOSOLDIER that guy who plays,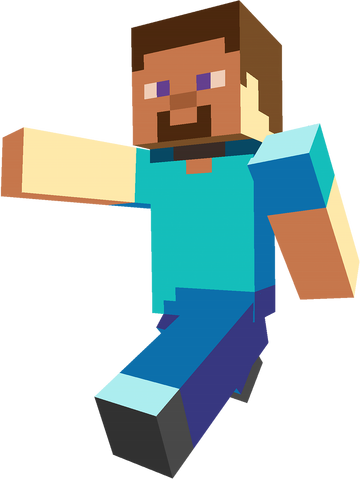 streams and makes videos of Minecraft. I have been making youtube videos for 3/4 years now and as many of you know I took the biggest risk in quitting my full time job to make this my dream come true. I am 22 years old and gaming has been my life for as long as I can remember.
Thanks to a combination of hard work, and dedicated fans (Yes you guys!), I have been able to turn this hobby of mine into a full time career. By becoming a full-time content creator on youtube & twitch, my livelihood and ability to create daily videos depend solely on the earnings I receive from the advertising revenue share program with YouTube/ Twitch. Unfortunately, ads can be obtrusive to my viewers' experience - which I don't want to see or hear! This is where Patreon comes into play.
How does this help?
By becoming a patron with a monthly pledge, you're helping to reduce my absolute dependency on advertising revenue. You would be allowing me the freedom and flexibility to launch new and exciting creations to share with you and all your fellow fans around the world! Check out the list of Milestone Goals on the side of this page to see what awesome new projects will launch thanks to everyone's cumulative pledges here on Patreon.
What's in it for you?
There are rewards! That's right, in return for your generous support I give a little back in the form of extra content, shout-outs, follows, and more. So check all that out and sign up!
Hitting this goal we would have a skype party with all Patreons, this will be to have a little chat along with me telling you all what type of videos I have planned in the coming future. 1 hour of Fun loving and gaming! Also you can give me some video Ideas and series you'd like me to create.

1 of 5