Egregious
is creating Classic WoW content, guides, tools and community.
Select a membership level
Pledge
You will get your name displayed in a unique color on Discord to denote your pledge.
Includes Discord benefits
Supporter
Thank you for your support. Contributions like yours will help greatly while creating further content and develop ideas for improving everything that has already been made.  This tier of support will earn:
1) The distinguished rank of Supporter in Discord.
2) Allows the use of embedding, links, attaching files, adding reactions and the use of external emojis.
Includes Discord benefits
Super Supporter
I can't thank you enough!  Your support is critical and allows me to work more extensively on keeping the guide, our content, and my personal Classic contributions up to date and ever competitive. This tier of support will earn:
1) The rank of Super Supporter in Discord (comes with a unique color within the "Supporter" category).
2) Allows the use of embedding, links, attaching files, adding reactions and the use of external emojis. 
3) Access to an exclusive Super Supporter Discord channel.
Includes Discord benefits
About
Who am I?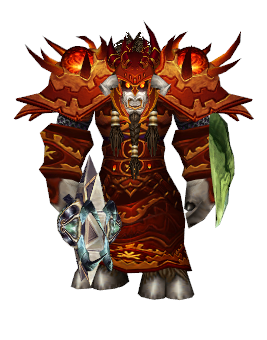 Hello, my name is
Egregious
! I am a 
Content Creator
, 
Guide Writer
, 
Shaman and Healing Expert
and one half of the duo that is Navak & Egregious. You may know me from the Navak & Egregious comprehensive and robust leveling tool on classicwow.live, from leading <
Invictus
> or from other content creators, streams and past private servers. I began my journey in WoW on December 23rd, 2004 and have been a WoW, and especially Classic, enthusiast ever since. I started my private server career back in 2011 on Feenix where I wrote multiple guides for professions and of course Resto and Elemental Shaman. Now, 8 years later, I have joined forces with my best friend Navak to publish even better, more comprehensive content geared for Classic WoW.
My goals for Classic
are to:
Continue to improve upon the Navak & Egregious Leveling Guide by adding more time saving features, unique maneuvers, and functionality to the web tool.
Implement the neDKP system Navak and I have been creating.
Implement the Grind Finding tool currently under development.
Start up my YouTube channel with Shaman, PvP and top-end Raiding content.
Continue to create outstanding content within the Shaman and greater Classic community.
How can you help?
With your support
I will be able to dedicate more time to focus on development of cool and unique tools and content similar to the Navak & Egregious Leveling Guide. Navak and I both have plenty in the pipeline. First in queue is a proprietary DKP system based off nDKP followed by a Grind Finder tool that, by simply imputing your character information and your goals for the session, will generate a list of top spots in the game to grind. Additionally, we hope to be able to keep the leveling guide up-to-date with the latest tips and tricks developed by us and by the leveling community at large.
Your contribution will empower Navak and I to put significantly more time into these projects and provide you and the community with the best content possible. We both work closely together so, if you like the content that we are making, consider taking a gander over at Navak's page as well! Thank you very much for your support!    
When I reach 20 patrons I will host a Q&A session either in Discord or on a private Twitch stream where I will answer any and all questions about any and all topics. The date and time will obviously be TBD.
1 of 1
Become a patron to
Connect via private message
Recent posts by Egregious