El El Illustrations
is creating Pet Portraits and more
Select a membership level
Level 1 Support
Level 1 Supporters have their name posted on a thank you page at the end of every future youtube video
Level 1 Supporters get 10% off animal portraits and custom matting
Level 2 Support
Level 2 Supporters have their name posted on a thank you page at the end of every future youtube video
Level 2 Supporters get 10% off animal portraits and custom matting
Level 2 Supporters get access to high resolution jpgs of previous drawings by request
Level 3 Support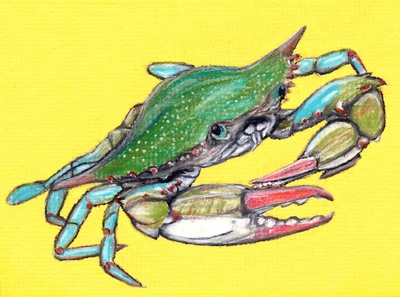 Level 3 Supporters have their name posted on a thank you page at the end of every future youtube video
Level 3 Supporters get 10% off animal portraits and custom matting 
Level 3 Supporters get access to high resolution jpgs of previous drawings by request
Level 3 Supporters get a signed 5x7 print of any previous drawing. (Limit 1 time)
About
Hello everyone! Welcome to the Patreon page for El El Illustrations!
El El Illustrations creates custom pastel pet portraits, drawing videos, greeting and postcards, and custom matting for picture frames.
With your patronage it would help us do more... everything! It would help us print new postcards and greeting cards, create new advertising campaigns, and perhaps one day we could start creating custom frames.
Check out what we have to offer so far, and be sure to visit the website and all our social media pages! 
Thank you so much for visiting!

Have a pet or favorite animal drawn in pastel! It makes for the perfect gift for nearly any occasion, and it's a great way to celebrate your own special friend! Turn around time is quick, usually I can have an original drawing made within a week. 
Make sure to fill out the form on this page first to get started:
CLICK HERE
Here are the prices:
5x7 - $75
8x10 - $150
5x7 Redo - $20
8x10 Redo - $40
5x7 Touchup - $20
8x10 Touchup - $40
Framing is an additional cost, typically it is a 50% up-charge. Usually a 5x7 framed is $75 and 8x10 is $150, but that can change depending on the style and materials used in the framing. 

If you are looking to have a piece of artwork or a document framed, but don't feel like spending hundreds of dollars at a custom frame shop, consider having a custom mat made instead. I can size the window of the mat to fit your document, and then size the exterior of the mat to fit a pre-made frame. Pre-made frames can be bought in many retail establishments. Target, Walmart and most grocery stores will have them. This can save you hundreds of dollars compared to custom framing. 
Make sure to fill out the form on this page first to get started:
CLICK HERE
Here are the prices:
5x7 or 4x6 - $15
8x10 - $20
11x14 - $25
16x20 - $30
18x24 - $40
22x28 or 24x36 - $45
Make sure to fill out the form on this page first to get started:
CLICK HERE

Here are the prices
5x7 or 4x6 - $10
8x10 - $15
11x14 - $20
16x20 - $25
18x24 - $35
22x28 or 24x36 - $40
Find me all over the web:
Check out my website
http://www.elelillustrations.com
Check out my YouTube
https://www.youtube.com/channel/UCCU4KLRNhVhRuvJNSqkCYOA

Check me out on Etsy
http://www.etsy.com/shop/ElElIllustrations
Check me out on Twitter
http://www.twitter.com/El_El_Illus
Check me out on Instagram
http://www.instagram.com/elelillustrations
Check me out on Facebook
https://www.facebook.com/elelillustrations
If I can reach this goal I can create more advertising campaigns such as flyers, posters, magnets, etc

1 of 2
Recent posts by El El Illustrations