Élishia Sharie
is creating recorded music and a tour
Select a membership level
The Fighter Feed + Updates
⚡ Access to my patron-only feed, where you will be able to communicate with me directly.
⚡ Receive news and updates regarding my musical journey!
Early Downloads + Behind-the-Fight Flicks
⚡ First listens and early downloads of new music! You will also receive MP3 downloads of already-released singles FIGHT! and No Angels upon subscribing.
⚡ Behind-the-scenes photos, videos, and live streams of rehearsals, recording sessions, and video/photo shoots.
⚡ Plus all rewards from previous tier.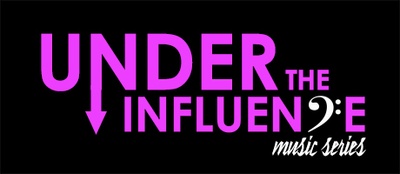 "Under the Influence" Music Series
⚡ Early access to self-produced video series "Under the Influence" Music Series. Each video will feature me performing a cover version of a song by an artist that has influenced my sound, writings, and/or perspective on life. A minimum of one (1) video will be released per month.
⚡ Name included in video credits of "Under the Influence" videos + personal shoutout at the end of each video.
⚡ Plus all rewards from previous tiers.
About Élishia Sharie
Thank you for joining the FIGHT!

I am a Rock 'n' Soul singer and songwriter, based in Los Angeles, CA. I am on a mission to inspire and empower others all around the world to FIGHT! for their dreams.

Many years ago, I suffered some vocal trauma that completely wiped out my singing range. It was the most devastating thing to have ever happened to me, especially because I've always had this dream of becoming a HUGE recording artist and performer, and touring the world! For 12 years, I fought to rebuild my vocal range, confidence, and hope in ever truly living a passionate life of singing. It wasn't easy. I battled myself daily, I tried to fill the void with other creative outlets, and even became depressed at times, because I wasn't sure I'd ever sing again.

Last year, I had finally seen some major improvement in my voice, so I wrote, recorded and released a music video for "FIGHT!"—an anthem of encouragement, empowerment, and fearlessness to be shared with the world! Since the release of FIGHT!, I have resumed pursuing my childhood dream of becoming an international rockstar, however, now, I have a story and message that I am eager to spread to the masses! 

I am currently 4 songs in on my album (2 have already been globally released), I have employed an incredible band to help interpret my sound, and we are currently working on securing our tour lineup for 2018, so that I may have a chance to travel with my message of perseverance.



I will be sharing my journey with you all, in hopes that it will inspire you to FIGHT! for your own dreams. When you pledge, you will have a chance to receive all the latest updates regarding my journey and process via posts and exclusive behind-the-scenes photos and videos, receive the music I am creating, and will get to chat with me for encouragement, in addition to other awesome content and rewards! You are allowed to leave the FIGHT! at anytime by canceling your monthly subscription (but why would you want to do that?), or you are welcome to upgrade or downgrade your tier at anytime.

Your pledge will go towards people and resources needed to finish and promote my album, to plan and book domestic and international tours, equipment needed for said tour, and the means to pay my amazing band members who I'd love to invest in, since they have invested in me and this mission.

Your pledge will give me the means to live out my purpose as a music creator and performer. I've known since age three that I was meant to sing and to travel the world with my music and a message, but up until last year, I didn't know what that message was. Now that I know what that message is, I need your help to spread it.

I will never give up on my purpose, and your belief in my purpose is extremely humbling and appreciated far more than words will ever be able to express. You will be one of the reasons why I'll be able to look back on my life in about 70 years, and say "Mission Accomplished."

Thank you for supporting me!



Rock on! I have a vision for my stage show - fog machines, lights, visual capabilities, PA equipment, in-ear monitors, etc.! I want to put on the best show possible, and will need equipment to truly create a unique experience for my fighters! If we reach this per-month goal, I will be able to slowly acquire the things that I need to put on a rockin' show for you all!

1 of 2
Recent posts by Élishia Sharie
By becoming a patron, you'll instantly unlock access to 2 exclusive posts
By becoming a patron, you'll instantly unlock access to 2 exclusive posts