Elizajpeg
is creating cosplay and boudoir content!
Select a membership level
Bat 🦇
Super cute!  ♡ 
Thank you so much for this lil tip! It doesn't seem like much but it really adds up - not to mention it shows me that people appreciate what I do. That gives me the highest form of happiness  (´,,•ω•,,)♡ 
By pledging to this tier you will receive:
Full access to my patreon feed!
WIP & BTS photos!
Access to my patron-only discord and the 'Bat' role!
Sometimes you get minisets...
sometimes you get full sets...
ehehe
Vampire 🧛‍♀️
I'll feed on you nice and slow later... ♡  
Okay, now.  You didn't have to go ahead and make my day, but you did anyway! Gosh. 
By pledging to this tier you will receive:
All previous rewards! 
Discord access and the 'Vampire' role! 
Access to exclusive monthly HD photosets!
Access to my private instagram!
Selfie sets!
Succubus 💋 (DIGITAL)
Well, well, well... what have we here? ♡ 

Oh my god. Thank you so much!

By pledging you'll be helping me make more and more cosplays which means more content, more rewards... more happiness for me!

 By being a BABE and pledging to this tier you will receive... 

All previous rewards!
Access to monthly HD boudoir photosets!
Access to patron-only discord and the 'Succubus' role!
Access to a superrr exclusive vc in the server!
oh, you want something a little more for your troubles? well, how about...
About Elizajpeg
well hello there! (。・ω・)ノ゙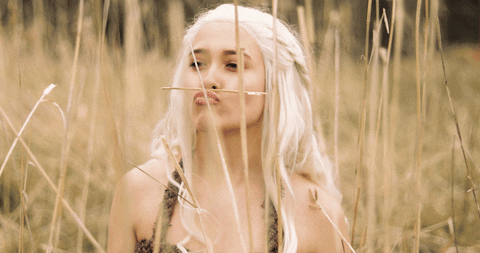 my name is Eliza and I'm a 20 year old cosplayer currently residing in London, England. 
Okay, so what is all this, eh? 

I started a Patreon with the hopes of funding this
very
expensive hobby - and so that I can give back to the very people who make me feel all warm and fuzzy inside. <3
Patreon seemed like the perfect platform to let those who wanna go the extra mile with their support do so while receiving some pretty cool rewards in return! 
Win-win, huh? 
So... how does it work? 

think of it as a monthly subscription service - you pledge a certain amount each month and in return you get certain rewards! The rewards you receive depend on the tier, so choose wisely young traveler!
 (๑•̀ㅂ•́)و✧
I will also mention that my Patreon charges
upfront,
meaning you will be charged immediately upon pledging - after this, you will be charged every 1st of the month for the duration of your support. 
Right - and what kind of rewards are available?

oh boy - we've got 'em all. almost.
Some of the rewards you could be receiving are: 
drum roll please...

monthly HD photosets that you can use as wallpapers!
selfie sets and cosplay tests!
WIP and BTS photos!
signed polaroids!
entry to my discord server! 
a private instagram!
a handwritten letter from me to you!
the ability to be in complete control of my next cosplay! (•̀ᴗ•́)و ̑̑
amongst other things... you didn't think I'd be spilling all my secrets now, did you? 
so, fine sir/ma'am/variation thereof. what will it be? 

If I reach this amount, I can create more interesting cosplay content for you lovely people by booking out themed hotels and traveling to different locations!! 
1 of 1
Recent posts by Elizajpeg