Emerson Grey
is creating books and a YouTube series
Select a membership level
STREETLIGHT
The simplest and most underrated of tiers.
You get access to all my Patreon posts, be able to suggest video topics, and if you let me know your Twitter handle I'll follow you and give you a shout-out.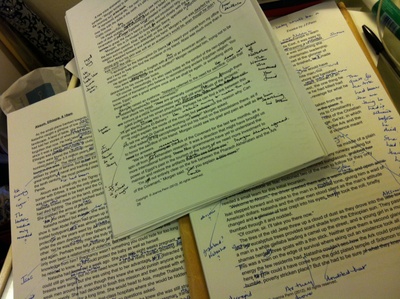 WIFFIC
Wiffic patrons will receive everything from Streetlight as well as pieces of my early drafts for an early look at my works-in-progress. You can tell me what you like, what you hate, and even offer suggestions to help the story be the best it can be.
JINN
Jinn patrons will get everything in Wiffic tier, plus bonus materials not included in drafts or the final books. This might include character backstories, fun facts about worlds and people, and early ideas that never made it into the final draft. You'll also get bonus essays that go with my YouTube videos, expanding on ideas that I didn't detail there.
About Emerson Grey
Hello, everyone! Welcome to my Patreon!
My name is Emmett, I write under the name Emerson Grey, and I am a writer and a teacher.

I'm an author of several short stories (one of which has been traditionally published) and several books (one of which I self-published and now offer for free to anyone who will have it). My work has been featured on Jenna Moreci's YouTube channel, and she's eagerly anticipating my next book (which I'm working hard on).

Why Patreon?

If you've come from my YouTube channel, The Joy of Writing, you might know that I'm a huge fan of the craft and of teaching it to others. I've been writing since I could pick up a crayon, and being a writer is the only way for my life to go. But writers don't make a whole lot of money ¯\_(ツ)_/¯ and I want to continue writing for the people who love my stories, and I want to continue teaching others to find their inner author. So until my writing takes off--or my YouTube channel--Patreon is the way to go.

Where does your money go?

My friends and family are always asking me when they get to read my next piece of writing, whether it's another short story or a whole book. And I always feel disappointed when I have nothing to give them at the moment. I want to give you all so much, and I'll be able to with your help. Besides better quality videos and more YouTube content, you'll be getting all sorts of perks and goodies. Check out the rewards tiers for that info.

I want to give you all so much. I love writing, but what I love even more is when people read my stories and I get to see their reactions.

Without your help, so many stories would never be told. The world would never know about the selflessness of Brenn Ragnir, the shattered dreams of Beth Delacroix, the teachings of Eimtu Sheche, or the hellish journey of Adam Johnson.

We are all nothing but stories that others tell, and we cease to exist when our stories cease to be told.

Thank you for reading this, and thank you for your support! (You can find The Lone and Level Sands for free here, a gift for you. Like I said, I just want people to read my stuff.)
When I reach $100 per month, I'll host a live stream on YouTube for a Q&A for all my patrons. Each of you will get a shout-out on my Twitter and in the Joy of Writing Facebook group, as well as a hand-written letter from me.
1 of 2
Recent posts by Emerson Grey