Epic Film Guys
is creating Podcasts
Select a membership level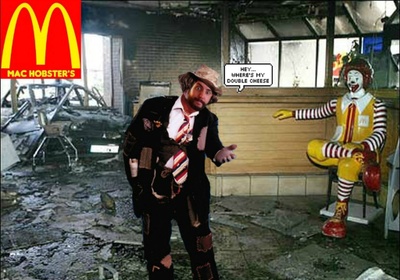 The Hobster's Army
You've officially joined the Hobster's Army. Your donation will buy a double cheese that we'll throw down a dark alleyway to distract the Hobster and try to keep him from sneaking on the air! 
ALL patrons get to have their voices heard as part of the show. 10% of our patreon funds go to charity every month, and you'll get to help us pick the charity! You'll also get to submit a pick for Nick's Watchlist once a month for the patreon edition of the segment.
At this tier, you get early access to the show when I can release it early, as well access to our extended cuts and pre-roll bonus content. Best of all, you'll be named as an EFG Producer in our pre-roll outros and in our show notes. Thank you so much for supporting the Epic Film Guys!
The Crispy Socks
This tier is the gift that keeps on giving... that's right, you're now officially one of LoySauce's crispy socks. Not only do you get every reward from the previous tier, you also get access to our Patreon-exclusive special episodes and all other bonus episodes and special audio content, including special episodes recorded with our good friend Paul from The Countdown (coming soon!). You'll also get a free swag sock (that's right, a sock full of EFG swag!) Coasters, magnets, stickers, and more... just our way of saying thank you. 
The Lisp's Entourage
Wow. You are living in style!! You're now living at the cutting edge of fashion and beauty with the Lisp! You'll be going to all of his lavish parties and meeting all sorts of famous people. 
You'll also get all of the rewards for the previous tiers, AND you get to be immortalized on the EFG soundboard! Whenever we refresh the soundboard sounds, you'll also get to pick a new one (final sound is subject to approval). You'll also get our EFG $10 swag, a sticker unique to members of this tier and above. Just our way of saying thank you!!!
About Epic Film Guys
Welcome to the NEW EFG patreon! First of all, thank you very much for stopping by and for supporting the show. Whether you are a paid patron or not, we could not do this without each and every single one of you. The main Epic Film Guys podcast will ALWAYS be free, and we are thrilled to have you!

So the real question is- what do you get as an EFG patron (besides some of LoySauce's crispy socks)? How about free swag? Tons of exclusive content? Charitable contributions? LootBoxes and exclusive quarterly posters? Pre-roll recordings and early release episodes??? We are dedicated to giving all of our patrons the most bang for their podcast sponsoring buck.

Everyone who subscribes, even at the $1 level, will always get early access (when possible) as well as access to our pre-roll recordings. Plus, you'll get to help us pick a charity for our monthly Patreon charity contribution and patrons get to pick the film for Nick's Watchlist once per month. And the rewards only grow from there! 

Thank you so much for stopping by. We truly appreciate your support and the amazing community of fans and listeners that pay us to do this thing we love to do.

This one's the pipe dream-

Let me do this for a living. If we ever reached this amazing goal, I could quit my day job and produce podcasting content five days a week. We'd have five different shows or more across a multi-media EFG network with M-F releases. I could do Patreon-only livestreams to check in with you amazing folks. Fan meet-and-greets, you name it. The sky would be the limit if we ever got this far. We don't ever expect to, but hey, it's nice to dream, yeah?
2 of 2
Recent posts by Epic Film Guys