Eric Victorino
is creating Art & Music
Select a membership level
Basic no frills show of support. Every little bit helps make more art and music.
Coffee
Pay three bucks for a cup of burnt coffee or put that money to good use by supporting an artist. 
Latte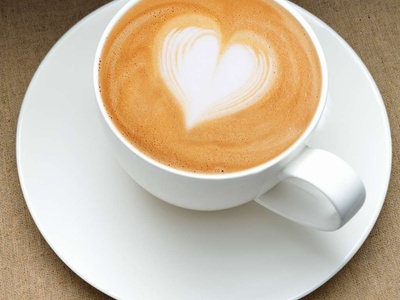 Pay five bucks for a cup of steamed milk and burnt coffee or put that money to good use by supporting an artist. 
About
Peasants & Royalties
I've been in bands through two decades of music industry chaos. Signed four different record deals, "lived the dream" on tour, realized a childhood goal of seeing myself on MTV and one of my bands is an actual footnote (*!) in the Rock & Roll Hall of Fame. But it hasn't all been kittens and rainbows, there's a dark side to a life lived on stage and busses. Now I'm telling the story of my life as musician through loose journal-style entries, photos, videos and recordings. From the beginning of 
Strata
to our breakup, all the way to today, as we work on new music. I'll go into my experiences as half of the electro-pop duo 
The Limousines
as well, from our breakout independent releases and radio success, to the signing of a disastrous deal with an indie label, and subsequent rebirth, as crowdfunding pioneers.
I'll be writing short stories recalling my experiences, recording candid interviews with my friends and bandmates, posting videos and photos and delving into hundreds of pages of lyrics and journal entries from the nineties to today.
Everything I post will be exclusive to Patreon
. 
Why am I doing this on Patreon?
Social media companies like facebook and instagram exploit us. While I'll still depend on those platforms as a means of promoting my Patreon content, I think I should benefit from my work, not them. They make billions of dollars off of everything we post, like, share and comment on. Remember,
if it's free, you are the product
. I want to tell my story and interact with my readers without being surveilled for profit. As I'll detail in the telling of my story, devoting a lifetime to creating art and music doesn't add up to a fortune. Taking advantage of a system like this gives you a way of directly supporting artists. Every dollar I earn by creating content here will inherently benefit me, freeing up more of my time and leading to the creation of more art and music.
What will my Patrons receive?
Rather than focus on objects as rewards, I plan to have a few low cost subscriptions, all getting you the same access to my posts, the only difference is the amount you choose to pay. Higher level tiers may be introduced later. For example, I've always wanted to start a podcast, but I know it's a ton of work. If I hit a certain level of support here, maybe that'll afford me the luxury of busting my ass on a huge project like that. I will answer every message sent to me on Patreon, if you have a question or suggestion to help get the most out of this platform, please feel free to reach out.
By becoming a patron, you'll instantly unlock access to 14 exclusive posts
By becoming a patron, you'll instantly unlock access to 14 exclusive posts
Recent posts by Eric Victorino