[Esc] reality 
are creating ASMR roleplays. no trash
Welcome to the [Esc] reality Patreon page!

Thank you for visiting and for considering supporting the channel. This community is what keeps my videos going (literally). As you probably know, I choose not to monetize the videos on [Esc] reality - you can read more about why in

 
[this post]
 
It makes me happy that despite all the setbacks that come with this decision (getting lost in the backdrawer of the algorithm) a number of very supportive individuals have found me and decided to help grow the channel to become the best it can be. Every single improvement, from audio and video quality to props and costumes and anything required to create an immersive relaxation video was made possible by my patrons. I don't have the words to express my appreciation for every single person being here and helping to fund my creative desires. I strive to be one of the best ASMR creators that ever lived and while I may not be your super popular, likeable, sweet and humble ASMR girl, I'm passionate about producing quality videos that take you away from the stress and frustration of reality and offer an escape into different, calmer, realms of existence. Between you and me, I like to picture every single one of my videos as an emergency exit of sorts, for when you just need to get out and breathe.

If you want to join the team, get to know me a little and be part of the creative process, check out the tiers and rewards in the side bar. I'd be happy to see you around (apologies if cause I'm not super sociable but I still care - I'm a quiet carer) - and to all my existing patrons who just happen to be on my profile page for whatever reason, thank you for still being here. I hope you are well. 


Cheers

//Ally
⛥Extra⛥
⛥ Early access to all new videos (2-6 days)
⛥ Behind The Scenes (BTS) posts
⛥ Vote on video related stuff
⛥ Occasional exclusive video outtakes compilations
⛥ Join fun, regular patron-only giveaways
⛥Super⛥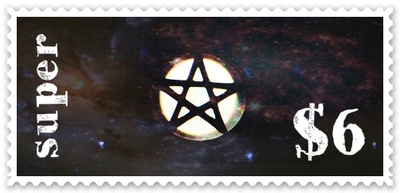 ⛥ All previous rewards
⛥ Monthly, exclusive Q&A post (ask me anything*)
⛥ Mp3 download of your favorite ASMR video from the previous month (highest voted in monthly poll)
⛥ Donate 1 packet of temptations for less fortunate cats
(*I reserve the right to not answer mental health or inappropriate/triggering questions)
⛥Mega⛥
⛥ All previous rewards
⛥ Monthly, exclusive non-ASMR entertainment video
⛥ Prove me wrong in thinking I'm not worth $13
⛥ Donate 1 bag of quality kibble for less fortunate cats (replaces temptations from $6 tier)
⛥Hyper⛥
⛥ All previous rewards
⛥ Personalized medicine bag filled with charms for your intention
⛥ Donate 1 box of wet cat food for less fortunate cats (replaces kibble from $13 tier)
⛥Ultra⛥
⛥ All previous rewards
⛥ Free protection oil & thank you letter
⛥ Monthly, exclusive Live Chat
⛥Cosmic⛥
⛥ All previous rewards
⛥ Get a reaction out of Jack (example: "wow", "omg")
⛥ Custom charm necklace (protection, good fortune, healing, etc.) made from crystal or stone
"So, what do you do for a living?" ... I never had a really great response to this question. And that's why I want one. I want to be able to say "I make videos for a living" (maybe phrase that differently) but more importantly, I want to contribute more or less equally to our family. Yep, it's a selfish goal. I want the security of knowing that if something should happen with his job, I could bare minimum keep us above water. It's a long way there but hey, I'm not even moved yet. Once I'm (1) a US resident and (2) hit this milestone, I will buy this amazing microphone that I've seen other artists use. I don't really like the sound of the previous 3dio microphones but this fancy one sounds amazing and I'd love to make the most out of the spatially accurate 3D sound. That's my goal.
2 of 2
Welcome to the [Esc] reality Patreon page!

Thank you for visiting and for considering supporting the channel. This community is what keeps my videos going (literally). As you probably know, I choose not to monetize the videos on [Esc] reality - you can read more about why in

 
[this post]
 
It makes me happy that despite all the setbacks that come with this decision (getting lost in the backdrawer of the algorithm) a number of very supportive individuals have found me and decided to help grow the channel to become the best it can be. Every single improvement, from audio and video quality to props and costumes and anything required to create an immersive relaxation video was made possible by my patrons. I don't have the words to express my appreciation for every single person being here and helping to fund my creative desires. I strive to be one of the best ASMR creators that ever lived and while I may not be your super popular, likeable, sweet and humble ASMR girl, I'm passionate about producing quality videos that take you away from the stress and frustration of reality and offer an escape into different, calmer, realms of existence. Between you and me, I like to picture every single one of my videos as an emergency exit of sorts, for when you just need to get out and breathe.

If you want to join the team, get to know me a little and be part of the creative process, check out the tiers and rewards in the side bar. I'd be happy to see you around (apologies if cause I'm not super sociable but I still care - I'm a quiet carer) - and to all my existing patrons who just happen to be on my profile page for whatever reason, thank you for still being here. I hope you are well. 


Cheers

//Ally
Recent posts by [Esc] reality
⛥Extra⛥
⛥ Early access to all new videos (2-6 days)
⛥ Behind The Scenes (BTS) posts
⛥ Vote on video related stuff
⛥ Occasional exclusive video outtakes compilations
⛥ Join fun, regular patron-only giveaways
⛥Super⛥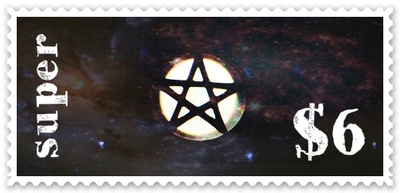 ⛥ All previous rewards
⛥ Monthly, exclusive Q&A post (ask me anything*)
⛥ Mp3 download of your favorite ASMR video from the previous month (highest voted in monthly poll)
⛥ Donate 1 packet of temptations for less fortunate cats
(*I reserve the right to not answer mental health or inappropriate/triggering questions)
⛥Mega⛥
⛥ All previous rewards
⛥ Monthly, exclusive non-ASMR entertainment video
⛥ Prove me wrong in thinking I'm not worth $13
⛥ Donate 1 bag of quality kibble for less fortunate cats (replaces temptations from $6 tier)
⛥Hyper⛥
⛥ All previous rewards
⛥ Personalized medicine bag filled with charms for your intention
⛥ Donate 1 box of wet cat food for less fortunate cats (replaces kibble from $13 tier)
⛥Ultra⛥
⛥ All previous rewards
⛥ Free protection oil & thank you letter
⛥ Monthly, exclusive Live Chat
⛥Cosmic⛥
⛥ All previous rewards
⛥ Get a reaction out of Jack (example: "wow", "omg")
⛥ Custom charm necklace (protection, good fortune, healing, etc.) made from crystal or stone