Eurobattle.net
is creating Warcraft III PvPGN server
Select a membership level
Welcome to the Party
It is hammer time:
Permanent account activation for 1 account.
Channel operator in any unofficial channel of choice.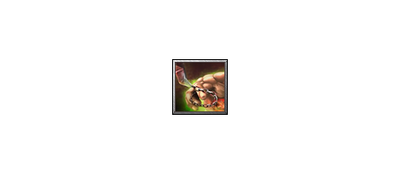 Fresh meat
Previous tier plus:
Server icon of choice (except top ladder icons like IceFrog). Can be changed once a month. Check http://warden.eurobattle.net/pvpgn/servericons
Permanent account activation for a secondary account.
 Stats reset on Lagabuse.com once a month.
Radi min 12
Previous tier plus:
Ability to request Lagabuse stats swap between legitimate accounts.
For BR: Lvl 3 in Brasil league.
 Restore lost PSR from a game play 14 days or less since the request, once per month for technical reasons. 
About Eurobattle.net
Eurobattle.net is one of the oldest and largest PvPGN servers for Warcraft III still in existence. Additionally to the server and forum we also host lagabuse.com DotA league, Safelist DotA league and Brasil DotA league on a dedicated server in Brasil. Only a part of the hosting costs are covered by ads and direct donations. To remedy that, we decided to launch this Patreon campaign and at the same time overhaul our donation system to give our supporters clearly defined benefits. By supporting our campaign you help us directly to keep this server alive. Thank you.

To request something, please make a post in the community page and it will be taken care of as soon as possible. Make sure you give us your server account.

Baseline to cover the hosting of eurobattle.net, Lagabuse and Brasil hosting bots. Additional goals will be discussed with patreons.

1 of 1
Recent posts by Eurobattle.net