Evil Quacks Studios
is creating Video Games
Select a membership level
Eggs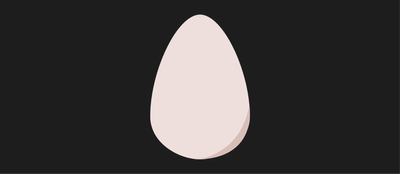 Donate $1 a month and become one of our Egg members at Evil Quacks Studios.  Being an Egg is very important, Eggs have access to our Test Discord which allows you to test our games and give feedback that can help us improve the game. 
Access to our Test Discord
Early Access to Project SAM Missions before they are released
Includes Discord benefits
Ducklings
As a Duckling, you get access to extended Video/Audio content created by our Evil Developers, weekly.  This includes Let's Play videos, Podcasts, and other villainous videos. Ducklings also get there name credited in our videos.
Access to Extended Monthly Podcast
Access to Full Video Content each week
Have your name in the Credits of our videos
Everything Above
Includes Discord benefits
Dapper Duck
Dapper Ducks get exclusive voting rights on what Video/Audio content is made and released each month.  This includes deciding what the topic of the Podcast for the next month and what games should be featured in our next Let's Play videos.  Dapper Ducks also gain access to Extended versions of Podcasts and Let's Play videos.
Custom T-shirt with your name on it
Access to Extended versions of Video/Audio Content
 Everything Above 
Includes Discord benefits
About
There are only two things worth being passionate about, being Evil and making Video Games.  At Evil Quacks Studios, we like to do both.  Evil Quacks Studios is a group of recent college graduates who studied Game Design and Production at Drexel University.  Fresh out of school we want to continue doing what we love, making video games, starting with Project S.A.M.

Join the Badling. Through Patreon, YouTube, and Twitter, we are working hard to connect with our community and build a product that we can be proud of and what you deserve.  As a Patreon, you get exclusive access to video content, audio content, and t-shirts.  Also as a Patreon, you also get access to our Test Discord and get to test every build of our games.

What do we use your funding for? Nothing illegal if that's what you're thinking.  Creating a game can be very costly, and while we are trying to find our footing in the industry, we need your help.  Every contribution will go towards paying the expenses of our game's development and help make our projects and content better.

Out current project:  PROJECT S.A.M.
Project S.A.M. is a text based adventure in the setting of a pseudo messaging app. In the game, you communicate and help a young AI program name S.A.M.. S.A.M. works for a covert espionage agency called CSET. S.A.M. has been separated from his field agent, Marshall, and he needs your help to find him. What makes Project S.A.M. unique from other narrative games is that the outcomes and the conversations adapt to the response that the player gives in real time, making the character, S.A.M., more reactive. We worked towards creating a character for the player who is reactive to how the player treats them in conversation because wanted S.A.M. to be able to respond to more than just player decisions at specific events. We have set up S.A.M. to be influenced by conversations that it has with the player so that it feels more like having an interaction with a believable character. As the player continues to play the game, S.A.M. will be able to form an idea and opinion about the player and will dictate events in the game based on that idea.

When we reach our first goal, we will record and release a gameplay video of one of our developers playing the first mission of Project S.A.M. with the rest of the development team to provide reactions and commentary.
1 of 1
Recent posts by Evil Quacks Studios
By becoming a patron, you'll instantly unlock access to 17 exclusive posts
By becoming a patron, you'll instantly unlock access to 17 exclusive posts