Andre Cardoso
is creating podcasts and other media
Select a membership level
Seed
The gift of your support is so appreciated! You will receive occassional updates on the progress of the show.
Stem
Get everything from the previous tier and access to exclusive guided meditations based on key themes from recent episodes. New meditations released monthly!
Leaf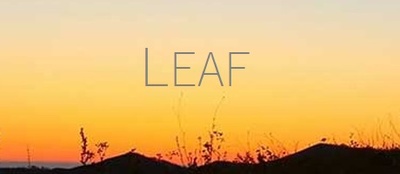 Get everything from previous tiers and a thank you shout out in one of our upcoming episodes!
About
Evolving Mind is the culmination of several years of visioning a unique creative contribution that I could make in the world, while having fun doing it. It's a media hub for recorded audio interviews and other projects related to the transformation of human culture on a broad scale.
It's been established in the hopes of reaching folks who might be called '
science-minded spiritual seekers
'.
If that phrase resonates with you, it is my sincere intention that this program will allow you to access insights and resources that fill you with joy, hope and energy to own your story as a part of the greater human journey as it unfolds now.
As an extension of my own journey, I love gathering a broad range of carefully selected guests and stories to create community, awareness and conversation around the topics explored.
If you love the content, your thanks in the form of donation would be a fantastic way to help nurture it's growth and development as I take steps to become a more proficient host, writer and producer.
Be sure to tune in for each new episode at 
evolvingmind.net
Thank you so much for joining in!
Your guy,
Andre Cardoso
-----------
So what is this all about?
This is all about the future of consciousness
- where we boldly reimagine the role of humanity on Earth and beyond.
Who is it for?
For people who are fed up with hopeless news & entertainment media, religious idolatry, and the entrenchment of dogma in the popular sciences
For people ready for a new Earth society based on cosmopolitan and ecological ideals
For people who believe that the way beyond bigotry and divisiveness is through an inherently socially integrating approach to spirituality
What will you hear?
We have extensive discussions and interviews on the subjects listed below. If you or someone you know would be a great fit for the show please contact us.
Who we are welcoming on for interviews:
Those who are passionately taking on the role of 'ambassadors to the universe' through consciousness activism and citizen diplomacy initiatives
Those involved in the study of consciousness in clinical scientific trials, and in the bridging together of worldview, spiritual practice, and social progress
Those researching, developing and envisioning the implementation of decentralized new energy technologies, and corollaries in the areas of breakthrough medical technologies and consciousness-interfacing technologies
Those bringing upliftment and clarity to the world through education about healthy approaches to eating, moving and loving in this wild world
Those who are reinventing group organization and decision-making models
Those dedicated to innovative initiatives in childhood education
Those looking at altering the fields of politics and business through distributed tools like block-chain, non-violent communication and permaculture
This will cover the basic cost of web hosting for the website and audio RSS feed. That would make this work so much more sustainable for me, and would likely mean that I am able to produce more and publish more often. Awesome!
1 of 3