Harris Sultan
is creating Videos, podcasts, blogs and helping atheists in Muslim countries
Select a membership level
Book with the sign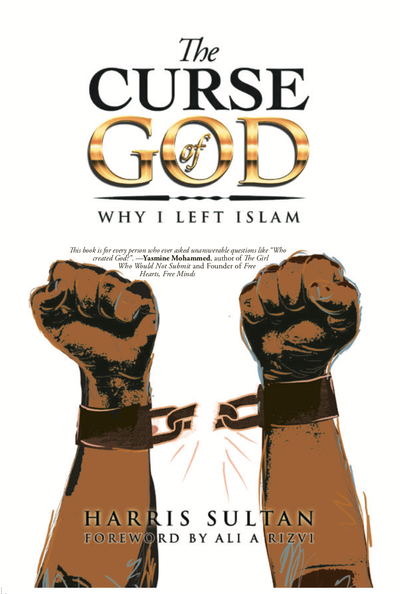 Support me for $30 or more and get a signed softcover copy of my book, The Curse of God - Why I left Islam on your second deduction.
About
Passionate ex-Muslim working hard to encourage other ex-Muslims to come out of Islam by educating people with the absurdities of Islam. If you want to learn true Islam, you need no better person than an ex-Muslim.

I believe Islam like any other religion or an ideology deserves scrutiny and critique but at the same time, we have to make sure we don't demonise Muslims. Muslims deserve a right to worship their God and practice their religion just like anyone else. We have to ensure the rights of Muslims remain intact but at the same time, critique Islam. My whole family is Muslim and I want a safe and fair environment for them to live. I have no affiliation with any right wing politics or supporters, infact I despise right wing politics.

I am also always trying to raise money for the victims of religion mainly ex Muslims in Pakistan. Currently, I am working on rescuing Spartacus from Pakistan to a western country. He is a known blasphemer in the eyes of Pakistani authorities and is on the run.
Once I can generate 100. I can start translating my work into Arabic, Urdu and Bengali.

Currently, there is a huge thirst and need to educate people from Arabic, Urdu and Bengali speakers to read the counter-arguments against Islam and religions.

My book, The Curse of God - Why I left Islam has sold many copies but it also needs to be translated into the above-mentioned languages. Once its translated, I plan to upload it for free and send it thousands of people who want to read this message.
1 of 1
By becoming a patron, you'll instantly unlock access to 12 exclusive posts
By becoming a patron, you'll instantly unlock access to 12 exclusive posts
Recent posts by Harris Sultan