Expressions of Faith
is creating Faith based art
Select a membership level
Silver Xpressor
Second Level Patreon -  
Access to our patron-only updates
 Access to our work in progress Lens Images and videos 
Gold Xpressor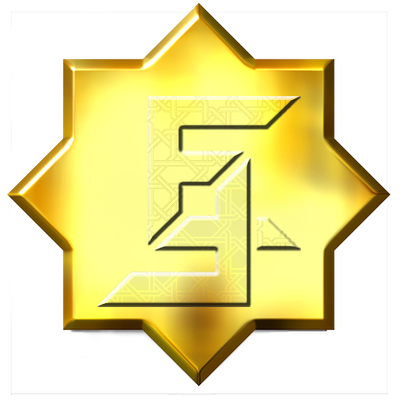 Second Level Patreon -  
Access to our patron-only updates
Access to our work in progress Lens Images and videos 
In-store Discounts 
About
Fa-ique Fakier - 
<h5>(Bsc. Actuarial Science, Bcom. (Hons) Financial Planning, Mcom. Business Management)</h5>
Like most I spent the initial stages of my life amassing skills of acquisition, accumulating that which society and mainstream media make us believe are items of status, that which is newer, bigger and shinier. Over a decade ago though, I found myself yearning for more meaning in life. While on a sabbatical from the Financial Services business I then owned, what is to be a life-long spiritual journey began. A fundamental shift initiated inwardly, resulting in a supplementary outward shift. I found myself increasingly repelled from commonly desired forms towards only that with meaning.
I made a conscious choice to then change what I surrounded myself with from the sleek and shiny modern, machine made, mass produced items and furnishings to one of a kind items with history, with 'soul'. Items that where beautifully handcrafted with passion, with a patina of love gained increasing appeal.

I have always had an intrinsic love for art, and based on what I've been told I have been blessed with some artistic ability from infancy, but it was not until my parents went on pilgrimage to the Holy city of Makkah that the artist was awakened in me. They asked what I'd like them to bring back for me, and I intern requested a piece of Islamic art. Much to my surprise they returned home from their blessed trip with no gift in hand, instead they said that they had looked and nothing they could find seemed apt, they had decided to instead give me the money to buy a canvas and materials to create my own piece of Islamic art. What then began as merely trying to honor their wish, quickly became a new passion. I found tranquility and meaning in painting Gods praises like nothing before, It became part of my remembrance of Him, part of my worship.

Expressions of Faith, is my attempt to fill my and others lives with meaning, by helping others express their Faith through art and other hand crafted articles of Faith.


Expressions of Faith is an initiative of the Tazkiyah Foundation, a registered non-profit organisation -
An agent of Change. A center for Benevolence as well as Cognitive and Spiritual Development.
Bringing together creative minds and open hearts to realise our full human potential. Where hearts are purified, minds enlightened and souls centred. Becoming a beacon of light, sanctuary and solace.


As such a portion of its profits is donated to this Foundation as well as other Charitable Organisations.

Expressions of Faith aims to be more than just another gallery or store, but rather a channel for the conveyance of remembrance of the Lord, The Most High.

In it's products, it transmits beauty, it expresses faith and conjures love for the Divine and His manifest word. It provides a platform for the sharing of a beautiful facet of Faith.

Through inspiration it moves the Faithful. They begin by His inspiration, they are fashioned in his remembrance and completed for His pleasure.


Where Meaning takes on Form
At the forefront of online sales for quality antiques, carpets, art and jewellery we strive to connect exquisite pieces with discerning collectors and interior decorators from all over the world, with a particular focus on items of spiritual significance. We are inspired by the Faith of the artists that is tastefully and passionately crafted into these specialty items. Expressing their Faith through their labor of love infuses deep meaning into every piece.

We are really passionate about these extraordinary items, hand crafted with love from natural materials, that tell a historic and cultural story. We've spent the last decade searching far and wide for and collecting these soulful items.

Our lives have been enriched with every find and now we take great pleasure in sharing these treasures with you.

Recent posts by Expressions of Faith