Chris Faison
is creating Art, Illustrations and a Webcomic
Select a membership level
Orange Juice Tier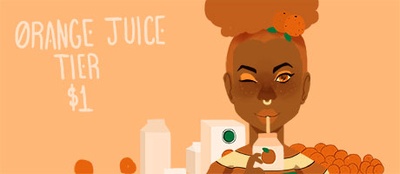 Thank you for being you!
Exclusive art updates (Stuff I don't want to show on other social media)
Polls of what to draw!
Monthly Newsletter!
First view of comic projects!
Pre-Release access to Gatekeeper webcomic pages
Peach Smoothie Tier
THANK YOU FOR YOUR PATRONAGE!!!!
Peach Pack: One art print, one original, a one sticker, plus a random goodie!
All previous rewards from prior tiers
Mango Tea Tier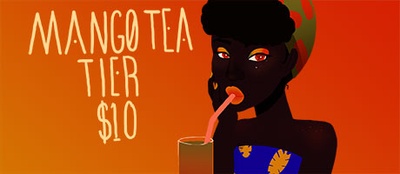 The Mango Pack: Two random prints, a postcard, and other goodies!
All previous rewards from prior tiers
About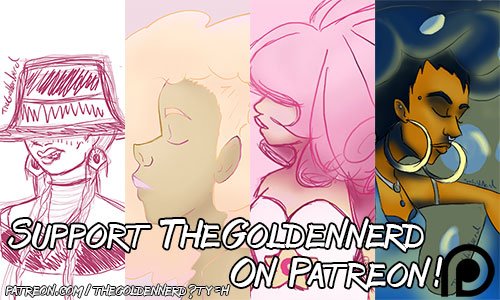 Hello, and welcome. My name is Chris Faison and I am freelance artist and illustrator looking to create the world he has only dreamed of...with art! Okay now that I got that corny line out of the way: I am here to make things. Specifically art and illustrations, and recently a webcomic. 
So why Patreon?
Well see, as much as I love creating and having time to do that, I unfortunately cannot simply do it for free. There is this whole principle in like Business that nothing comes for free. What time you use on one thing could be used on something else. Right now I have a job and I am thankful for the income, but I would love to become a career artist and survive off of that. Patreon is a great way to sort of mitigate some financial responsibility while upholding a sort of standard on myself to create. It allows for exclusive content to be created for people willing to pay for that. In short it is a perfect way for content creators to build and foster relationships with their followers.  
Well how does this work?
Patreon has a very simple system. Patreon is a subscription based platform that allows for people to pledge support to a content creator based on tiers. If you were to pledge to the $1 tier, you will be given access to that specific set of rewards. If you were to pledge the $5 tier, you will be given access to more exclusive content as well as the lower tiers. Payments are processed in the first week of every month, so certain content will not be made available until AFTER I have been notified of payment. 
You can cancel your pledge any time you want
Last thoughts
If you have gotten this far that means you have not been completely turned off by anything I have said. And I thank you for that. Any and every pledge is welcomed. I am fun, learning, and wanting to share my ideas and work to the world. With your pledge I can make that happen as often as possible! 
Thank you for your time
-Chris (TheGoldenNerd)
LINKS
Personal links
Twitter
Instagram
Portfolio/Website
Storefront
GateKeeper Webcomic
Tumblr
Tapas
ComicFury
Hitting this goal feels like a stretch, but I would be so thankful if you guys made this happen!
1 of 3
By becoming a patron, you'll instantly unlock access to 160 exclusive posts
By becoming a patron, you'll instantly unlock access to 160 exclusive posts
Recent posts by Chris Faison