Fashion Potluck
is creating a free and approachable social media platform for women.
Select a membership level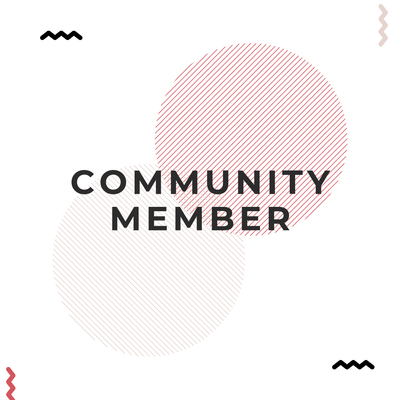 Our Community Member
You make it happen!😍
With your commitment, together we are making Fashion Potluck possible. With this membership, we are happy to offer you:
○ Of course, an access to our special Patreon content;
○ An access to our weekly newsletter with lots of important women-related news, tips, and weekly shout-outs;
○ A promotion of the content you are posting with us. We want to make it seen and heard;
○ A shout-out in our newsletter and in our blog page;
○ A personal email from the founder;
Thank you!❤
Our Dear Friend
You make us stronger!💪
Dear friend, we are so much stronger together with you. Without you, it would be much harder for us to move forward. With this membership, we are happy to offer you:
 𝙋𝙧𝙚𝙫𝙞𝙤𝙪𝙨 𝙩𝙞𝙚𝙧 𝙜𝙤𝙤𝙙𝙞𝙚𝙨 𝙥𝙡𝙪𝙨: 
○ A shout-out in our podcast;
○ An opportunity to make one post in our FP Blog page (previously agreed topic);
○ A special monthly edition of our newsletter with goodies for your use: several cool checklists, useful trending SEO keywords, our team's best tips and advice.
Thank you for our friendship!❤
Our Best Friend
You make us happy!🤩
You are our best friend! Our life would be so different without you! With this membership, we are happy to offer you:
𝙋𝙧𝙚𝙫𝙞𝙤𝙪𝙨 𝙩𝙞𝙚𝙧 𝙜𝙤𝙤𝙙𝙞𝙚𝙨 𝙥𝙡𝙪𝙨: 
○ A hand-written letter with a small present for you;
○ A written article about you at our platform;
 ○ An invite to our online and offline events.
You are the best!❤
About Fashion Potluck
Hiya!🙋 We are 
FashionPotluck.com
- Julia, Luis, Seomara, and Una. We created a female-driven social media platform for you to inspire and be inspired. It is free to join and post, it is open and approachable. Our aim is to become the point of reference for women, whether you are looking for a 
product review
, a going out 
look
or a Sunday 
brunch recipe
. In our cozy, close-knit community you have the possibility to share, be heard, supported, and inspired.💛 
Being a part of our platform offers you daily updates from women around the globe. With more than 35.000 female users, we welcomed women who are posting their thoughts about fashion, beauty, food, travel, lifestyle, and everything in between.
We create our own content too! In our 
FP Blog
page you will find:
○ Our very own 
podcast sessions
(available in all the biggest podcast platforms);
○ Our 
video blogs
;
○ Value-added 
articles
. 
As well, during the past years, we met dozens of you at our get-togethers in 
Amsterdam
, 
Bangkok
, and 
Berlin
. We hope to meet all of you very soon!💛
We launched Fashion Potluck in 2016. In 2019 we want to grow further, increase the number of active users, and produce even more relevant content for your consumption. We want to provide you with 10+ posts a day, bi-monthly podcast sessions, and bi-monthly video production. We are also planning on holding more events (online & offline), producing our own merchandise, and traveling more to meet you all! For scaling up, we need your participation. We want to invite you to become an active part of the platform by supporting us via Patreon. In exchange, we are happy to give as much as we can.
How can you contribute?🎇
Simply click on the red button "Become a Patron" and choose the amount you are comfortable spending monthly. You can see the benefits you will get underneath each tier. The amount chosen will be withdrawn from your credit card every month unless you cancel it. And, don't worry, you can cancel anytime!😊 Remember, your participation means a lot to us. With your support, our women's community will grow much faster, and you will grow together with us!💖
If you have any questions or suggestions, mail us at any of the following emails:
[email protected]
[email protected]
Follow our journey at:
Fashion Potluck
Instagram
Facebook
Twitter
Pinterest
Tumblr


We can't wait to grow together with you. Thank you!
Your Fashion Potluck Team🥂
The bigger our community is, the stronger we are together. 50 people is a big team, which is able to move mountains! In building a strong women community, or any other community for that matter, every commitment is important. We are happy with 1$ support, with 50$ love, with every warm message or a hug. Thank you for your participation in building our women-only social media platform on the internet. You inspire us!

Stronger together, we influence, we grow.

Love,

Your Fashion Potluck Team

1 of 1
Recent posts by Fashion Potluck
By becoming a patron, you'll instantly unlock access to 1 exclusive post
By becoming a patron, you'll instantly unlock access to 1 exclusive post