FilmDesigns.com
is creating join us
Select a membership level
Trooper
First access to all casting calls for extras, talent and crew. We want our patrons to be part of our company and we'll look to you guys first before we advertise elsewhere.
Access to weekly updates on current projects. See what we're up to.
Digital poster of our current production.
Inner circle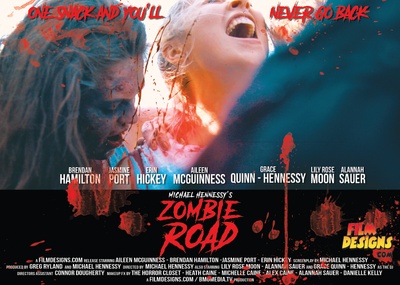 All the above
PLUS - exclusive posts from behind the scenes. The best of our outtakes and bloopers and more.
PLUS - Join our online Q&A session. We want your input. Share your ideas with the director, producer and actors. We'll discuss the current project, answer your questions and talk to you about how you can get involved.
PLUS  - a guaranteed credited extra role in our latest production. Get yourself to our filming location and you'll be part of it.
Obviously if you don't show up, you won't  make it onto the finished product but your name will still appear in the credits.
Minor Speaking Role
Limited (10 remaining)
You get a guaranteed credited minor acting speaking role in one of our productions.
( We choose the production and you pay all your expenses to get to the location, travel, accomodation etc. NO REFUNDS If you are a no show you will be credited as an associate producer.)


About
Hi and welcome to filmdesigns.com.

Would you like to be involved in our films?

Well,we would love you to get involved , in one of two ways. Either as a non - paying member, to simply like, comment on and share our posts, so you and more people can get involved with creating our motion pictures.  Or join as a paying member.  Even our lowest tier of patronage ( paying members ) includes first access to casting calls for extras, talent and crew. It can be hard to get experience in this industry - but you can with us - Our vision is to have a unique perspective from creative people like you. You support us and the opportunity to get involved in the film industry is yours for the taking. If you're happier behind the scenes, we want to hear from you too. You choose how involved you'd like to be.

Support us, Join us and let's start creating today.

Who are we?
Film Designs is a  production house, led by director Michael Hennessy. We specialize in developing and creating  web series and motion pictures.

How can we get involved?
Join us for free by simply liking and following this page or by pledging your support through Patreon.  With you on board we can move forward on some awesome productions that we've been forced to sideline due to production costs. As a paid supporter you pay a set amount each month. You can change that amount at anytime.  For example, one month you might want to get the Associate Producer package, the next month the $2 package. It's up to you how much you'd like to support, share and get involved in our productions or pay nothing and still get involved.

Current Projects
In 2019 we are developing the following projects for you to enjoy and get involved in as a fan, audience member, talent or even a production member.

Zombie Road - Released on Amazon Prime and Vimeo on demand worldwide.
Kids Vs Aliens -  short series,  in post production.
The Curse of Amahmar -  motion picture  - in pre-production and casting.
Unamed new films - genre's included horror, sci fi, fantasy, western.

Your contributions will go directly to the funding of these projects.
By being involved you will have first chance to be join us as an extra, talent or production crew, get behind the scenes access, discuss future projects & share your ideas thus making you an integral player in our production team. We will be looking to cast all extras, talent and production crew from all our supporters first and foremost, for all our productions.

Ready to live the dream?
Choose a supporter package you like and start getting involved. Talk to you soon.

Live Stream On Set  - WHILE FILMING.  Thats right we will live stream on set while filming our current production  and we will interact and answer all your questions while we go, you get see everything and ask anything, totally awesome.
1 of 1
Become a patron to
Connect via private message
Recent posts by FilmDesigns.com