Rick Swift
is creating Film Reviews
Select a membership level
What do you want for 12 bucks a year? 
You will get access to my patron-only feed, and I will send you an email immediately after screening the latest film, tailored to you, letting you know my thoughts. And to hell with the studio's embargoes! 
Access to my patron-only feed and I will send you a personalized Snapchat video message about the latest film I screened.  
And, no, mom, you don't need to have Snapchat to receive the videos. 
You get access to my patron-only feed and the Snapchat video, plus you can direct me to review any film I can get my grubby hands on, once a month. I will review it on my site, and I will let my fans know who directed me to watch/review it. So, yea, choose wisely. 
About
Earn more sessions by sleeving! (That's from a great Steve Martin movie, Roxanne) 
Are you sick of Hollywood critics crapping all over your favorite films? Are you
disgusted by Rotten Tomatoes
diverging from what they used to be, a voice for real film lovers?
Did you think Red Dawn
was an amazing movie? Do you really care what movie critics thought about it? No one did! What really matters is what your friends think about films, and that's what I want to be, that trusty friend who never steers you wrong when it comes to the latest films.
I have been reviewing movies since 2008
, and I get industry access to the film industry. I have a "real job" and I am a veteran of the United States Marine Corps. But, at my core, I am just a movie junkie who gets a thrill out of sharing my thoughts on the latest films.    
Why Patreon?
Many people assume I get paid to write my reviews. That isn't the case, in fact, I avoid being paid by advertisers that might try to influence my reviews. I don't want there to be any question about my opinions. Growing my Patreon community will make hosting and running the site a lot more fun and keep my integrity intact.
I have been struggling with the right perks to offer my friends, and I think I finally have them figured out. Take a look, and I hope you will be one of my new special insider friends.
Some additional info about me:

Recently I wrote my first screenplay, along with another Marine veteran, for a short film that is in post-production called "Tango Down" a story about war, the reality of choices on the ground and how that impacts bonds of brotherhood. The project was staffed with nearly 90% military veterans, including some foreign veterans, and we are making this film to show Hollywood they should be hiring more veterans for their big-budget films.
I hope you will join my growing list of special friends!
Sincerely,
Your lovable, huggable grouch duh cinema -
FilmGrouch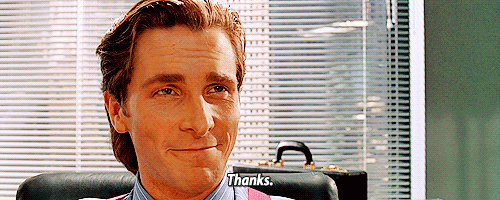 To crush my enemies, to see them driven before me, and to hear the lamentations of their women!

Naturally
1 of 1
Become a patron to
Connect via private message
Recent posts by Rick Swift