Fox & Koi
is creating Stickers & Pins
Select a membership level
This tier is for those of you who simply want to support us with a lil' something-something. You'll have our heartfelt thanks!
Discount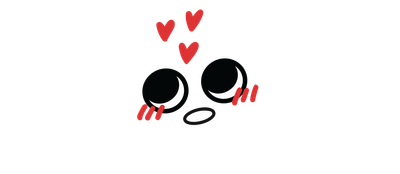 With this tier, you're supporting two design students as well as getting a 15% discount to our shop! 
+ You can help exclusively vote on upcoming projects, as well as see some behind the scenes work from our shop and school lives. 
(Join in on Teigan's experiments with her illustration style and Sara's adventures with resin!)
Sticker Club
- This tier comes with the previous benefits!
- As well as a monthly 2-3 inch sticker manufactured by stickermule chosen from our current sticker pool for the time being. As we make stickers, you'll get access to them 1 MONTH before everyone else! These stickers are vinyl, weather-resistant and very durable. 
- Each sticker will also come with a custom printed polaroid of your choosing! Alternatively, you can let us surprise you. (;
(Worldwide Shipping is included in the tier price.)
About
Fox & Koi is a business collaboration between Teigan Mudle and Sara Holmes. We want to inspire and revitalize our customers with our pin and sticker designs. Our goal is to make truly meaningful designs, but also designs that we enjoy and can share with all of you.
Sara is Fox, she is a fourth-year design student who loves bullet journalling, penpals and working on pin designs in her spare time. She's currently doing a design internship as well as working at her favourite coffee shop, White Rabbit Coffee Co. 
Teigan is Koi, a fourth-year graphic design student who is obsessed with plants, tiny homes, and exploring new parks. She's currently doing freelance illustration projects while working on secret projects for fox and koi.
How Does This Work?

Depending on which tier you choose, you will be charged when you sign up and on the first of each month! So make sure that you are signing up at the correct time. If you want the current month's reward anyway, you're good to go!

Psst! Patreon runs on USD! As a Canadian shop, we tried to keep the prices fair. 

Teigan can work less at Dominoes and invest more time in Fox & Koi, meaning more time for prints and just more in general! This is really important for us as we go into our 4th year of our degrees. The more time we can spend on Fox & Koi, the better!
1 of 3