Frame by Frame & AnimChallenge
is creating educational content and fun challenges for animators!
Select a membership level
Lineart
 + Know the next AnimChallenge theme 3 days before everyone!

+ Vote for the next AnimChallenge theme when we don't impose it!

Colors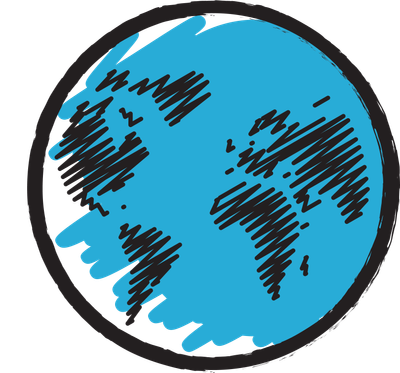 + Know the next AnimChallenge theme 3 days before everyone!

+ Vote for the next AnimChallenge theme when we don't impose it!

+ Thank you with your name our announcement/compilation/critique
About
Welcome to Frame by Frame and AnimChallenge Patreon page;
Our content will always be free, because of you! 
Frame by Frame Animation:
It is very important, as an animator, to be aware of what is out there. What has already been done, and done well, so that you can incorporate it into your work!
Do you realize all the hard work that goes into a simple clip of animation? How they drew the right hand on frame 16, the smears, the number of frames they blink, the spacing, the arcs... and the list goes on.
It is by observing those things that we
learn
.
The only problem is that animation is too fast, and you probably don't want your family questioning your mental health by stopping the movie every 15 minutes in order to watch the last part again. (I learned that the hard way)
That's why I've created Frame by Frame:
To make learning animation as easy as possible, and inspire animators all around the world by sharing a variety of animation styles.
I select my clips very carefully, edit them so that we watch it at normal speed to get the ''feeling''. Then in slow motion; slowing down the key parts so we can observe and learn what and how has been done by the animator.
Facebook:
https://www.facebook.com/framebf/

Twitter: 
https://twitter.com/TheFramebyFrame
___________________________________________
AnimChallenge:
As a partner of Agora.studio, AnimChallenge is a monthly animation challenge open to animators of all experience levels. Once a month, a new prompt will be posted, and, at the end of the month, all shots submitted will be judged by a team of reviewers. Each participant is limited to one finished shot that was made during that prompt's month (so, no old shots or WIP). The winner will have their shot critiqued by that month's industry pro guest star, and all shots submitted will be critiqued by Animator Island. And, of course, a short clip of each month's submissions will be compiled for the community to enjoy. With creative monthly prompts, and great rewards, AnimChallenge is the perfect opportunity for beginners and advanced animators alike. We can't wait to see what you will create!

The Facebook Page: 
https://www.facebook.com/AnimChallenge
Join the group here: 
https://www.facebook.com/groups/AnimChallenge/
Twitter: 
https://twitter.com/ChallengeAnim
___________________________________________
Where does our money go?


Every dollar is invested back into our projects and the team!
- Paying our content creator. She is working super hard to give you quality content, where you can learn in an easy and fast way. scheduling it when you are awake, and answering your comments.
- Bigger AnimChallenge prizes. We can now pay top animators from the industry to give feedback to the AnimChallenge winner, and who knows what else we could offer? Online courses? Books? Hire Eric Goldberg and James Baxter to help you? Why not!
- Paying our video editor. He is doing an amazing job, making sure the clips for Frame by Frame are short and enjoyable. He also creates the cool AnimChallenge compilation with your clips and the announcement of each new challenges!
We will create a free rig for the community!

1 of 1
By becoming a patron, you'll instantly unlock access to 24 exclusive posts
By becoming a patron, you'll instantly unlock access to 24 exclusive posts
Recent posts by Frame by Frame & AnimChallenge