Fran Meneses
is creating illustrations
Select a membership level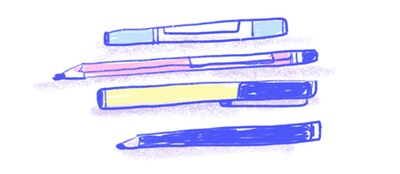 Podcast newsletter + Lens
• I'll send you a podcast-newsletter update once every 2 weeks with life update, projects I'm working on, books I'm reading and my favourite songs/movies/series! PLUS I'm using Lens here on Patreon every day, so you can see what I'm doing daily. Also: monthly POBOX unboxing videos!
Sketchbook tour
• You'll get
exclusive access to all my sketchbooks
that no one else sees! Right now I'm working more and more with colour pencils and practicing body language. Trying to finish all the sketchbooks I can before moving to the US. Plus all instagram illustration sketches and swatches!
Plus all previous rewards.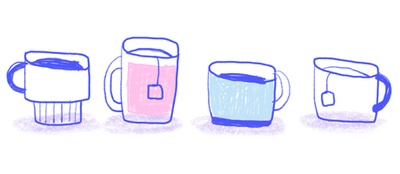 Live drawing date
• Once a month I'll do a
half hour (usually more) live drawing session
. I'll share how I use my art supplies while drawing live. Patrons choose the subject so we can practice together: The last two months we worked on a part-two series: part 1, sketching perspective and backgrounds, and part 2 painting with watercolours AND colour pencils!
• Plus previous reward.
About Fran Meneses
Hi there! Welcome to my Patreon page! 
(There's cookies, coffee and tea on the table, make yourself at home)



I'm Fran, but most of the interwebz knows me as Frannerd. I'm a freelance illustrator living in Hastings, UK and I love uploading illustrations and videos to make you feel happy, inspired and motivated so you can keep drawing and pursuing your dreams and goals.

I joined Patreon almost a year ago and I did it because it allows me to fund my art and videos. It also gives me the possibility to interact more with you guys, and updating my social media much more often. Your support allows me to be focused in creating awesome projects like videos, travel journals, book projects, web comics and Instagram illustrations. It also helps me help you to solve your questions about illustration, how to stay motivated and get inspired in life and work. Your pledges help me to buy art supplies, pay my bills, feed my cats, but most importantly, they will give me the mental space to focus on bigger and better projects, while also having the time to hang out with you more often!


 


How it works

If you like my work, and you want to help me, just choose how much you want to pledge per month (even $1 makes a difference!) and select some cool perks like livedraws, Q&A's, secret extra drawings or getting to know more about the projects I'm currently working on.

And don't worry! You can edit or cancel your pledge anytime you want.



♥

 I appreciate so much any support of my art you're willing to give, so I can keep doodling for you  ♥


Check out my work on instagram, youtube, twitter, facebook and blog!



$5,000
– reached!
per month
Can't believe I'm even WRITING THIS, but holy bananas guys, 5-FREAKING-K! D: If we do ever reach 5K I'd love to do an Illustration Club with you guys; when I was 5 or 6 years old my sister and I had clubs all the time and I used to draw my own drawing club's id hahaha, so this would be like a dream come true to me! Some activities I'm thinking on the top of my head: • illustration challenges and activities regularly • every time I visit a new city, I'd love to meet you and organise a coffee + drawing date together!  AND • a lovely and inclusive community where we can all share tips, advice and resources about freelance life and illustration!
5 of 5
Recent posts by Fran Meneses