Stellar Warfare
is creating Video games
Select a membership level
Deckhand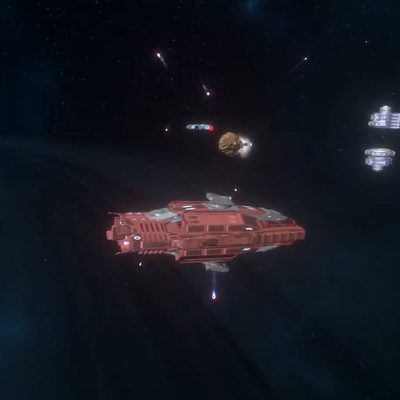 Let me know you support me and my endeavours as a game developer. I am really grateful for every bit of support I can get!
Access to private Patreon discord channels
My thanks!
Includes Discord benefits
Non-Commissioned Officer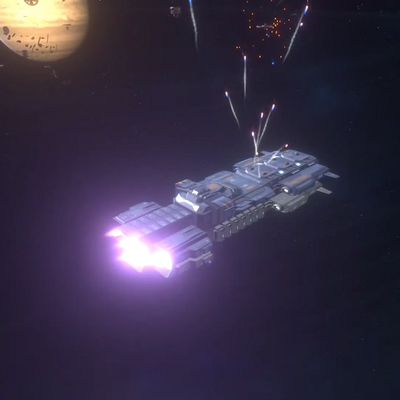 Help out a little more and get:
All of the above. 
Access to private Patreon AMA. 
Ask the developer(s) anything each session! Work in progress videos.  
Includes Discord benefits
Captain
I'm really thankful for everyone who wants to sponsor me this much. Obviously you will get a free copy of the game and I'll do my best to keep you guys pleased!
All of the above 
Free copy of the game
Includes Discord benefits
About
About me (TLDR version)
I am a realistic and creative game developer with a love for scifi, rpg and rts games in particular. Currently I am working on a Scifi rts game (
Stellar Warfare on Steam
) inspired by Homeworld and similar games and I would love to have more time and means to deliver high quality and fun games. Currently I am struggling to work on games as much and I can, hopefully with your help I can spend more time creating cool games for you!
The goal is to make very high quality and fun games of professional quality, even though I am an indie developer. If you want to know how I plan to achieve this then feel free to ask!
About me (the long story)
For as long as I can remember I have been creating games. First as a child, using paper, glue and markers to make board games. Then I started using wood to make boardgames inspired by videogames like Age of Empires. Eventually I got into programming and I made games using Flash (when it was still popular) and even a 3D racing game with C++ and Ogre.
Study
Needless to say what I chose a study that suited my desire to develop games and chose Application and Game development at a college in Ede. After that I tried to find a job in the game development industry, but luck was not on my side. The industry wasn't that big at the time and opportunities were scarce. Eventually I ended up doing Webdevelopment (websites, webshops, smartphone apps) instead, but the dream of being a game developer persisted.
Work
At first my plan was to work on games in the evenings, but since I was an entrepeneur I was often so tired from working 70+ hours per week that I didn't have the energy for it. I got stuck in that role as an entrepeneur, which lead to me working in that manner for 9 years before realizing/remembering that that is not who I am. I am a dreamer, I am a creator and I am a game developer.
Work bad, game development good
As a result of that realisation I quit my own company and tried to find a regular job so that I would have the evenings off to work on what I enjoy; making video games. I succeeded in that plan and I have been working a 'regular job' for almost a year now. It allowed me to spend more time to work on video games, and I started working on a space RTS based inspired by Homeworld and classic RTS games like red alert.
Getting there!
The good news is is that I now have more time to work on my creative ideas. I can work on my game on most evenings, but I would like to work on games a bit more and have the finances to put more time into development, research and hiring others to help me deliver quality games.
Need some convincing?
There are a lot of video game developers out there. They all think they have the best idea for a videogame and the skills to create them. I am no different, but I am enough of a realist that there needs to be something that sets me apart. Something that will make you understand that investing in me is your best chance of getting a high quality, playable and most importantly fun game for your bucks. For that reason I have compiled a list of why I believe that I can deliver an interesting game in hopefully a long series of interesting games.
Why me?
I set realistic goals. Feature creep is the enemy, and I feel that it is more important to have a few well worked out features than a bunch of half developed ones
I am a perfectionist, but enough of a realist to work on things that deliver the most value in the least amount of time first
I am a huge Homeworld, Dawn of war and Red alert fan and it is important to me that I pay homage to those great games, while at the same time incorperating new techniques and mechanics
I want to deliver quality
I want to build the game in a modular fashion so that adding new ships, weapons and technologies are easy to implement in the future, ensuring that you will keep getting new content
I want short matches to last about 15 minutes, but also want to leave room for longer games if desired (or very evenly matched)
I have worked as a manager for 9 years, so I understand targets, goals, marketing and people management (I am working with other artists to develop my current and future project)
About the game (Stellar Warfare)
The game I am working on is called
Stellar warfare
and it is a moderately-paced Space RTS inspired by Homeworld, Dawn of war and Red Alert. You get to build your own base with buildings like;
Power generators
Turrets
Ship factories
Refineries
Furthermore you can design your own fleet. Meaning that you will have your own personalized fleet of 6 unique ships. You can choose the ship frame, weapons and modules (which apply bonuses to health, armor, speed or other statistics).
There will also be a tech tree in which you can; 
Choose to increase the amount harvested by your harvesters
Choose to increase the health, armor, speed or other statistics of your ships
Unlock new types of weapons (and choose upgrades for them)
Choose to improve other buildings, mechanics, ships or weapons to suit your playstyle
$27.36 of $1,500
per month
Hire 3D artist for major arstyle overhaul
1 of 5
Become a patron to
Connect via private message