Gavin Churchill
is creating artwork, note cards, coloring books, and other products.
Select a membership level
We are but poor, lost circus performers
So, we're big Princess Bride fans here (so much so that we named all of the reward levels after quotes from the book and movie). And we get it, money is always tight and there's never enough to just throw around, so the fact that you're willing to part with even one of your hard-won dollars per month actually means a lot to me. I hope you enjoy the things I draw and create.
At this level you will receive:
*Limited time only* Free PDF download of  "Meet the Churchills" coloring book (available NOW!)
10 GavinDrawsTheWorld cards in any combination shipped to you for $5 with one-year commitment. (Click here for pictures of the different designs that are available. Email us at [email protected] with any questions.)  
Continued access to all free content
10% discount on all store purchases
20% discount on all digital purchses
Access to patron-only content
Sneak peeks of upcoming releases
Patron-only polls
Have fun storming the castle...
This is it, one step above entry level, but still not too expensive. You're on the team, and you also get access to some premium content. So go ahead, grab your sword, find the wheelbarrow, and put on your holocaust cloak, the castle gate is only guarded by forty men. What are you waiting for?

At this level you will receive:
25 GavinDrawsTheWorld cards in any combination shipped to you with one-year commitment. (Click here for pictures of the different designs that are available. Email [email protected] with any questions.) 
High-quality downloads
15% off all purchases from the store.
30% off all digital purchases.
Process/behind-the-scenes
Plus all previous rewards
As you wish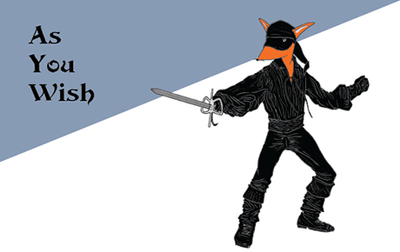 At this pledge level you are a pretty big part of the Gavin Draws The World team, so I want to make sure you have a chance to provide direct input into what we do here. "As you wish," means, you tell me what things you want me to focus on, and I'll do my best to comply.
At this level you will receive:
*Limited time only*  We will work together to create a custom note or thank you card. We'll send it off to a professional printer and you will receive a set of at least 30 cards depending on the item we come up with. This requires a one year commitment allowing you to pay for this over time.  (Click here to see examples of cards we have designed. Email [email protected] with any questions.) 
Your name in the credits of my videos
Premium monthly content
Significant input into future work
30% off all digital purchases
Plus all previous rewards
About
Hi, my name is Gavin Churchill and as of May 2018, I'm 13 years old. I'm the oldest of eight brothers and sisters (baby number nine will be here in November 2018!!) and I want to find a way to combine my love of drawing, history, battles, and sports into something I can live off of. Barring that, I at least want to save money towards buying a house.
 Why You Should Want In                  
If you're like me, you love to find a new product that no one else knows about. Or to be able to give someone a gift that they can't easily find in stores. Or even better, to give someone a present that you had a part in creating. This is what I want. My plan is to create a community where together, we come up with new, unique and interesting products. Together, we've already created seven different notecards as well as several coloring books. Over the next year, I want to make more things. I'd like to add t-shirts and mugs, more coloring books, cell phone cases. I want to make things I haven't even thought of, because you haven't told me about it yet.
When Do I Get Charged?  
You won't get charged until the first of the next month after you sign up.. (If you sign up on Nov 2nd, you don't get billed until Dec 1st. If you sign up on Nov 31st, you'll get charged on Dec 1st.) Once you sign up, you should get two notes from me. The first one is an automated welcome message. The second message will be about your support level and asking you about the rewards you want. Both messages should be delivered to your email and you will also see them when you login to Patreon on the left side of the screen. If you have questions or run into problems, you can always reach me at [email protected] Just let me know what the problem is and we'll get it sorted out.
How it All Works                                
Patreon works on a subscription system. I get paid every month. But I don't want you to have to take a risk, so here's how I solve that. If you agree to sign up for a year, I'll send you a whole bunch of stuff right up front. That way, you get stuff right away, and you get to pay for it over time. Once you're signed up, you get all the new stuff I make as well. So for example, if you sign up for $3 a month, I'll send you 30 cards of your choice (you can mix and match any variety). I'll send the cards out right away, so at the end of the first month, you'll have spent $3 and you'll have all the cards, plus anything I've posted that month. Then for the rest of the year, you get access to everything I post. If I create a Norman Rockwell coloring book, you'll get a pdf version of that for free. If we create posters or activity sheets, you'll get those for free. Plus, you now have access to your own personal artist. Have something you've always wanted to see on a t-shirt? One patron wanted a customized comic stript for his daughter's birthday. Someone else wanted pictures of European landmarks (we liked the idea so much, we've designed a whole line of cards around the idea) Post it in the comments, or send me an email at
[email protected]
I always take suggestions from supporters first. 
If you're not really interested in a year long commitment, that's not a problem either. You can always just sign up on a monthly basis. If you want to work out a special deal, like you'd rather have a t-shirt and 10 cards, just let me know and we can usually work something out. And if you signed up for a year and find out that you can't afford it, just let me know. I'm a thirteen year old kid, I'm not going to hunt you down or repossess your cards. Stuff happens. 
Why Do I Have to Be Charged Monthly?             
Two reasons. One, that's how Patreon works and I can't really change it.
But the second reason is the really important one. I don't want to just be a store. I can't really compete with stores. But together, we can do something that stores can't do. We can have an actual relationship. We can create stuff. You can't walk into a store and say, hey, can you make a products that does X and have any hope that it will show up. But you can come here and say, I'd love a note card with a drawing of a pig wearing overalls standing in front of a barn made of out of bacon, and you've got a good chance that I'll at least take a shot at drawing it and if people want it, I'll print it and you can have one. 
Click here
to sign up now!
Who Gets the Money?                  
I do! Muhahahaha! No seriously, all of the proceeds go to me and get deposited in a bank account. My goal really is to save up enough for me to buy a house one day. So even if you don't like cards and you hate drawings and happiness and kick puppies for fun, if you like the idea of helping a thirteen year old boy realize his dreams, then this is the place for you! 
You can follow me or contact me in the following ways:
Store:
https://www.gavindrawstheworld.com/shop
Instagram
:
https://www.instagram.com/gavindrawstheworld
Email
:
[email protected]
Thank you for your willingness to check out my work. If you are interested in signing up, please 
click here
to see the reward levels that are available.
When I reach $75 per month, I'll do a print run of the most popular coloring book. I'll also be able to pay for access to better tools like Photoshop and Illustrator. Right not I'm doing almost everything with pens and pencils and using free tools like Inkspace and Gimp.

2 of 3
By becoming a patron, you'll instantly unlock access to 149 exclusive posts
By becoming a patron, you'll instantly unlock access to 149 exclusive posts
Recent posts by Gavin Churchill