Gensuta
is creating LGBT+ indie games and other artsy things!
Select a membership level
Lvl 1 <3
Every dollar counts so thank you so much for it <3 With this you'll have access to patron only updates, new project announcements and polls!
Lvl 2 <33
Wowie! With this you'll get access to some sweet art books and beta builds of any game I create.

And let's not forget the previous rewards!!
( Thanks again!)
Lvl 3 <333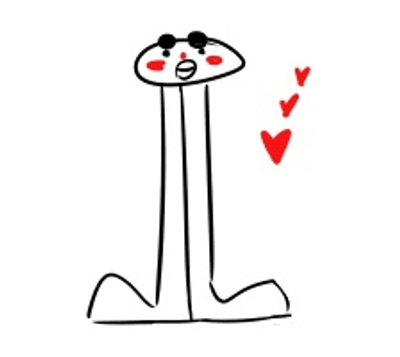 My oh my! How kind of you c: 
You'll get the previous rewards along with being able to request a drawing every month!

How cool is that? 
About
Hiya, my name's Geneva!

I'm a game developer/designer trying to put more inclusive games into the world!
I've been creating games for the past 4 years which are on my 
itch.io
to play.
I make the music, art, code, and I do the writing for all my games!
( unless it says I collabed on a project with others on the project page)
The latest game I've been working on is my kickstarter game Skate & Date.
It's a roller derby, rhythm game about expressing yourself and falling in love that's being released in April 2019 for Mac/PC.
So why do I have a patreon?
Currently, I'm a student at NYU's Game Center and because of how expensive the school is it's hard for me to make ends meet. I want to continue pursuing my passion while being able to take care of myself and be able to afford to eat, travel and create better games. With the support given on patreon I'll be able to go above and beyond with what I'm already working on.
Now what will you get out of this?

You get access to polls, exclusive devlogs/updates, beta builds of any game I work on, art books, and cool art requests depending on what tier you have!
If you rather make a one time donation I also have a 
ko-fi
account!
Thank you all for your time and hope you have a wonderful day!~
This is it. The very first step. Thank you  <33
1 of 5