GGParker
is creating the greatest content that YouTube has ever seen
Select a membership level
Luxembourg
You may not have played a big role in the war but hey at least you were there!
At the Luxembourg tier you get access to the "People who are somewhat cooler than everybody else"  role on my discord server. I know it's not much but neither is your donation...
Just kidding I greatly appreciate your support and feel honored that you would spend your hard earned cash to help a brotha out. 
Includes Discord benefits
France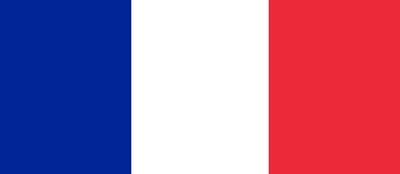 What a disappointment you turned out to be. You could've stopped the Germans in 1940 and saved millions of lives. But you didn't. You lost and have nobody to blame but yourself. But thanks for the $2 though :D
At the France tier you get access to the "People who are definitely cooler than everybody else"  Because losing in style is what you do.
Includes Discord benefits
United Kingdom
I mean besides the whole battle of France thing where the entire British expeditionary force was forced to retreat back across the channel you had a pretty good showing! In the end you helped contribute to the Allied victory more than most and for that I guess you could have some pride. (considering your empire fell apart immediately afterwards)
At the United Kingdom tier you get everything below you PLUS you will earn priority spots when ever I do community multiplayer games. Because participating in every foreign conflict is what the UK does best. 
Includes Discord benefits
About
Well like many other I make gaming videos and against all odds I was able to gain an actual following of people who enjoy my content. And while I appreciate everyone who watches my videos, for those of you who choose to support me extra on Patreon, you have my eternal gratitude for helping me get one step closer to be able to do what I love for a living. So thank you so much for that.

If I ever reach 1000 patrons, I might actually think of a special reward

1 of 1