Gillyvor
is creating dark fantasy art with lush colors and thematic elements
Select a membership level
Humans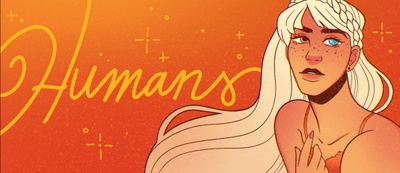 You may be human, but you are still worth the world. You get:

♡ Access to select art early, including WIPs
♡ Process videos
♡ Access to Patreon-only polls
♡ High-Rez versions of my art
♡ Priority spot in Twitter art request posts

Halflings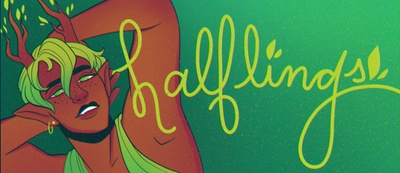 You're both beautiful and wonderful. Here are a few tokens of my gratitude.

♡ Everything from previous tiers, plus:
♡ Discounts in my INPRNT shop
♡ Tutorials (You may also request some!)
♡ Coloring page, NSFW, and variant versions of my art, exclusive ONLY to Patreon
♡ One (1) colored bust every month! (Does not carry over)
♡ Monthly story snippets from Neverwood and other projects

Tree Nymphs
Well aren't you just lovely? Please accept this offering.

♡ Everything from previous tiers, plus:
♡ 10% off full color commissions
♡ One (1) colored half-body every month! (Does not carry over)
♡ Postcard: one-time thank you note with art, delivered in the mail

About
♡ABOUT ME♡
As the tagline implies, I'm a total fantasy nut with a love for pushing color boundaries, seeing just how arched I can get an eyebrow, and adding pointy ears to pretty much any OC I can think up (and freckles, let's be real here). I'm currently working on a novel/maybe-graphic-novel-to-be called
Neverwood
, about a girl who finds herself falling down the deep and dark rabbit hole of Faerie. It's essentially my great Magnum Opus, and I hope that you'll come along with me on this journey!
♡ABOUT GILLYVOR♡
The name derives from a conversation between Perdita and Polixenes in William Shakespeare's
The Winter's Tale
, in which they argue whether the gillyvor, a cross-bred flower, is worthy of being called "art." Well, I'm here to tell you that it is. As an illustrator, graphic designer, musician, and general jack-of-all-trades, I pride myself in taking several elements and putting them into one piece, whether I'm experimenting with color or basing an illustration off of music.
That said, I
love
what I do, and your wonderful support will help me get closer to my goal of going freelance full-time. By becoming a Patron, you'll get access to a ton of stuff before anyone else, and, depending on the tier, process videos, coloring pages, commission discounts, and a lot of other fun goodies!
♡CURRENT PROJECTS♡
Neverwood:
When Siobhán is forced to relocate to Ireland to live with a long-lost Aunt, she finds a mysterious key that leads her right into the heart of the Neverwood, alive and writhing with all sorts of creatures she'd presumed to be the stuff of folklore. Finding herself trapped in the treacherous clutches of Faeryland, Siobhán must embark on a journey to find her way home and prevent the rise of the ruthless Court of Shadows—or die trying.
This project is currently a novel with plans for transitioning into a graphic novel or webcomic, but I'll be posting concept sketches, character art, and even story snippets here on a monthly basis!
Pocket Universe:
A forbidden love between a human and an alien, a disgruntled female mechanic trying to make it big, and a king and queen at war with one another. What's not to love?? Fans of screwed up love triangles and William Shakespeare will enjoy this spaced out retelling of
A Midsummer Night's Dream!
This will most likely be released in script format, with accompanying art!
Hades Vs. Persephone:
She's a rebellious badass trying to break free from her mother. He's a widely-feared death god who's hopelessly in love with her. Together the two might be unstoppable—but only if Hades can grow a pair and ask her out already. This project started out as a mini comic I made in a college writing class, but I hope to fully revamp it soon, and you'll get to see my entire process for that!
By becoming a patron, you'll instantly unlock access to 37 exclusive posts
By becoming a patron, you'll instantly unlock access to 37 exclusive posts