Fred-Allen Self
is creating books, Tarot decks, and Oracle decks.
Select a membership level
Page
Each Page helps so much! Every little bit adds up and helps to create more for everyone. 
Pages will have access to a patrons only video channel where I will be posting monthly videos. Each video will be a short lesson on Tarot. During the course of these videos I'll be going through my personal Tarot collection. You'll also get a chance to learn more about me and my path and the nerdy things I do! 
Pages will also get regular updates on the Tarot decks that I'm working on as well as preview pages of the books I'm writing. 
Knight
This is awesome that someone would choose to give this much monthly to my work. 
Each Knight will have access to all of the rewards of the Page level, but will also have exclusive access to Tarot spreads that I create as well as a weekly card meditation that will be available in both print and audio format. 
Knights will also be able to vote on directions when I might be torn between ideas and give feedback on new card concepts
Queen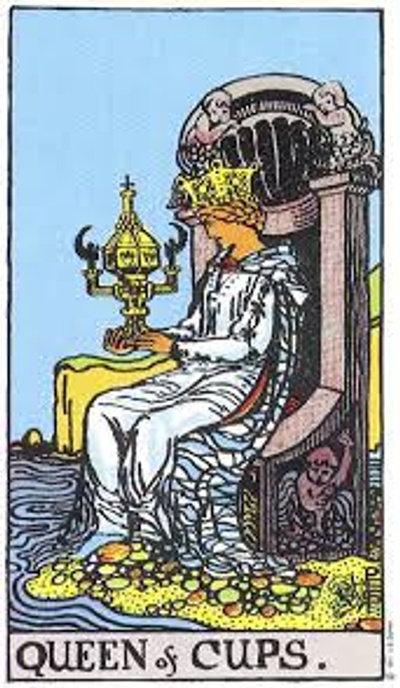 I'm so grateful for each person who chooses the Queen Tier!

Members of this tier will receive all of the previous awards but will also be eligible to schedule a private Tarot reading or personal lesson with me (one half hour) once per month as long as they remain on this tier.

In addition to this the Queen Tier will be given the first chance to receive any decks or books that are completed at a significant discount before they are available to anyone else. Each one of those will be signed with a personalized letter from me. 
About
Hello! Thank you so much for checking out my Patreon page!
My name is Fred-Allen. I'm also known as Gingery in some online circles. I'm a huge fan of all things cards. I've been collecting playing cards, Tarot cards, Oracle cards, and the like for years. I have a ridiculous number of decks in my home! 
In addition to collecting cards I've spent a good deal of my life learning about Tarot, Oracle, Lenormand, and other card divination systems. Over time I've really integrated it into my life in many ways. 
What is it that I'm creating? 


That's a great question! I'm really glad you asked. I'm working on creating at least three different Tarot decks as well as a few different Oracle decks. If there's enough interest I may even work on a Lenormand deck at some point. Along with each deck I am working on a companion book. 
In addition to these projects I also have a plan to write a Guide to Tarot. This book is intended to be different than other books that exist already. This book is intended to not only teach one to read Tarot, but to learn how to integrate it into their lives and use it as a spiritual tool for themselves and others in their lives. It isn't intended to simply be a dictionary for looking up card meanings. It's intended to help the reader truly learn to
read
 Tarot. 
Below are the decks that I am currently working on as well as a little sneak peek of each: 
Transformation Tarot


This deck is intended to be a modern and evocative Tarot deck. It will have the traditional 78 cards with 22 Major Arcana, but the four suits will be Earth, Air, Wind, and Water. The art is all charcoal based and is original art by me. 
Living Earth Oracle


This is a 23 card oracle deck. Each card in this deck has an image of nature alone with two titles: one the name of the object of the card, the other the energy of the card. This is intended to be a fully intuitive Oracle - each card has multiple interpretations. They mean what they say to you in any individual reading. Here are a couple of cards from the deck.       
Why do I need support? 


Well, creating art takes time. In addition to creating the themes and styles of these decks and writing my content I will be collaborating with other artists to make some of my visions reality. In addition to this, I was recently diagnosed with a life altering condition. This condition causes me to be physically disabled and unable to do a lot of the things that I could formerly do to make ends meet while creating my art and writing. As this is the case, I need support in continuing to create, but this will also allow me to actually
focus
 on my creating and be able to really get things out there to the world. My goal is to spread as much love and light as I can through my work. Being able to focus on this work has always been a dream of mine and now this diagnosis may come as a blessing in disguise by allowing me to really focus on this as it's one of the things I can really do well still. 
For my patrons and followers:


I cannot thank you enough for your support, both financially and emotionally. Without the support of people in my life nothing I do would be possible. You will never know how much your support matters. Each little bit helps and matters so much. Thank you, thank you, thank you!
When I reach $500 per month I will start a Q&A series where you can ask any questions about Tarot, Lenormand, spirituality, or really anything at all and answer anything I am able! 
1 of 2
Become a patron to
Connect via private message
Recent posts by Fred-Allen Self