Gregory Dusch
is creating Video game Streaming/Hosting
Select a membership level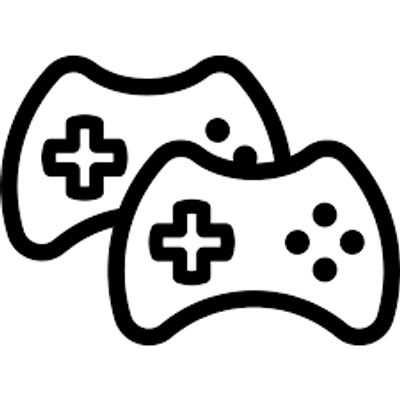 Play a Game with me Online!!!
Limited (15 of 15 remaining)
This tier is limited as for 1). Number of players in queue and 2). The game list being limited.  So far, the list of games to play is as follows
Mario Kart 8 Deluxe (Nintendo Switch)
Stardew Valley (PC)
About Gregory Dusch
Whaddup ErryBootyyyyyyyy!!!!
Welcome to the Glorious D Retro Game Streamz Patreon!!!
First of all, thank y'all so much for stopping by here to check us out!  At GDS  Not only do I personally love to stream some of my favorite retro video games from when I was a kid but I like to show some more obscure titles as well.  Glorious D Streamz is a group on facebook (
https://www.facebook.com/groups/1657989217656683/)...
that hosts other creators that want to showcase the content they love without worrying about it aligning with the groups agenda and what they deem is fitting for their image.  We give everyone at GDS an open opportunity to show off what interests them.
A Great, Growing Community:
We're accepting new faces every single day at GDS.  Wether it be on our Discord server, our Twitter, or our main hub for the Glorious D's; the Glorious d Retro Game Stream page on Facebook.  We have a growing variety of members that showcase some of the content they love and members watch from all over and come by and join the conversation during the streams and afterwards.  As mentioned previously, some communities like to preserve a certain image but at GDS our image is whatever our members make of it.  We believe some communities have lost sight in what makes them great and we think the people is what gives a community it's identity.
What Will the Funds be Used For???
The funds from Patrons will be used to help acquire better equipment for streaming and keeping up to date with the ever changing technology.
In order to provide the best maintenance for the group page and other social media extensions time is very crucial in order to make things run smoothly.  The funding will help provide steady maintenance for these platforms and an overall great experience for Glorious D's 
I want to be able to have a better setup for streaming.  Currently I'm using a 2009 MacBook Pro.  I want to use these funds in order to acquire a better setup (or at least start to) to make the streams flow a lot better.Every dollar counts and is always appreciated!
1 of 1
Recent posts by Gregory Dusch