GoatJesus
is creating Youtube Analysis & Video Essays
Select a membership level
Delightful Deacon
$2
per long-form non-parody video
Early access to videos while I fight them in the copyright system! D:< (1 week to a month)
Plus my heart still goes out to you!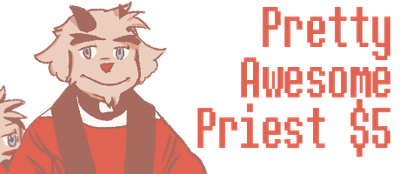 Pretty Awesome Priest
$5
per long-form non-parody video
Archive of unreleased scripts, half edited videos, videos taken down for copyright, videos taken down due to their embarrassing nature etc.
Thanks to YouTube's new copyright policy--I can't as easily fight the system. Any new videos that I cannot upload AT ALL will be shared on this tier. I will make a public announcement if I do make something that simply cannot be uploaded so you know even at lower tiers.
Plus all previous rewards
$223
per long-form non-parody video
About GoatJesus
WARNING: Please don't post videos on reddit or any public forum. I will post them publicly eventually. You can share any video with friends, however.

My name is Mikel. I've been on YouTube making content for free for four years. I think it's about time I take things more seriously. I'm currently enrolled in the University of Southern California and bring a unique perspective to all my videos.

Thanks so much for the support of everyone~ It means a lot.

PS: By long form I mean over 10 mins long. But my videos tend to be 20 mins or more a piece now.
$223 of $400
per long-form non-parody video
An A7SII so I can put this mug on camera.
2 of 2
Recent posts by GoatJesus