Goblins and Growlers
is creating actual play podcasts and original rpg content
Select a membership level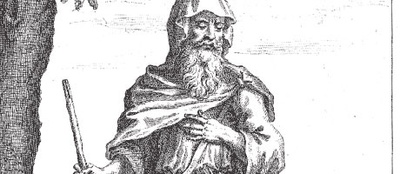 One-Dollar Druid
Thanks for your support!
Name one NPC in an adventure we run at one of our events! (Keep it PG-13 or we'll probably ask you to take a second pass at it)
Shoutout. You'll get a special thanks on the podcast, our printed material, our website, or a video!
Sneak Attack
Monsters and Archives and Traps, Oh My!
Access to our weekly "Quid Pro Roll" bonus podcast, "Alarian Archives," which explores the history and cultures of the QPR game world to the most minute detail!
One original monster, trap, or magic item per month. 
Access to archives (character sheets, NPC descriptions for your campaign, newsletter content, behind-the-scenes content from our actual-play podcast, "Quid Pro Roll.")
Everything at the $1 tier.
Way of the Open Wallet
Original art! Early access to videos! One-shots!
One one-shot adventure each month, from our library of original content used at our weekly brewery games!
Early access to videos (video-game gameplays, weekly news podcast, patron-exclusive livestreams, and more!)
Patreon-exclusive voting (on things like the monthly themes for our one-page dungeons, monsters and illustrations!)
All previous tiers.
About Goblins and Growlers
Goblins and Growlers is leveling up!

Back in 2017, our adventuring party came together during some Dungeons & Dragons pick-up games at a now-defunct bookstore. We stuck together after the store closed and decided our local gaming community could be a little more welcoming and tight-knit.
We started running massive, multi-table gaming events at local breweries. Now we also perform and produce "
Quid Pro Roll
," a D&D actual-play podcast. We're passionate about tabletop role playing games and write all-original content for our weekly events. Now we want to spread the love beyond our little corner of the world map.
We love creating adventures and want to produce so much more, and make it available to our supporters! We're talking one shots, modules, one-page dungeons, full campaigns and world books, (more) actual-play podcasts, game play videos, live streams, and other stuff we're forgetting!
But creating all this stuff (let alone getting it printed and bound and all kinds of stuff like that) can cost a little bit of GP. With your support, we can afford new equipment for more podcasts and live streaming; spend more time writing; designing; hiring illustrators, editors, and more writers; create world books; and even create our own original games with fresh mechanics.
The more you can do to help, the more we can create for you. We can be your go-to home for gaming news, fun and offbeat actual-play podcasts, live-play nonsense, original adventures, unique monsters/spells/items, game worlds and so much other fantastic content.
We hope you'll help us build the supportive, fun, and inclusive gaming community we've all wanted to be a part of! We're looking forward to it and thanks for your help.
Follow us!
Facebook.com/goblinsandgrowlers
Instagram.com/goblinsandgrowlers
Twitter.com/goblinsgrowlers
[email protected]
When we hit $500 a month, we'll start releasing adventure modules every three months. These will be illustrated, multi-session adventures that can take players across multiple levels.
2 of 5
Recent posts by Goblins and Growlers
By becoming a patron, you'll instantly unlock access to 74 exclusive posts
By becoming a patron, you'll instantly unlock access to 74 exclusive posts