Christy Grandjean
is creating whimsical anthro and fantasy art
Select a membership level
Friend of the Tribe

Access to exclusive Patreon blog, which includes early looks at new works and works in progress (WIPs), behind the scenes, personal ramblings, and other content you will get nowhere else.
Access to my exclusive Discord server
All of my heartfelt thanks <3
Includes Discord benefits
Member of the Tribe

Access to exclusive Patreon blog
Monthly coloring pages
Access to my exclusive Discord server
Access to exclusive live streams & videos
Access to tutorials and Tribe-only blog extras
Includes Discord benefits
Tribal Hunter

All previous rewards, plus:
Bi-Monthly "gift" in the mail. Could be prints. Could be stickers. Could be candy! Always something cool!
Access to "Secret Sketchbook" posts
Special "Sneak Peek" posts of upcoming art and projects
Thank you package in the mail, including thank you card with a doodle, and mini print.
** International supporters, please include an extra +$5.00 to your monthly pledge amount to cover shipping costs.
Includes Discord benefits
About
My name is Christy, but a lot of people know me as the artist Goldenwolf (most people call me Goldie). I am a full-time professional artist, and I have been creating my unique brand of artwork for nearly 25 years now.
I have always loved drawing animals and creating mythical and fantastic anthropomorphic animal creatures and characters. Some of these are silly and whimsical, and others are more serious characters with seeming personalities and backgrounds of their own. I also have a fascination with the mystical nature of our world, and enjoy creating more esoteric pieces and visionary concepts. But by far my favorite subject to draw is werewolves. I have a huge love and fascination with shape-shifting lycanthropes, and have enjoyed drawing them since I was a teen. So my artwork runs the gamut between G-rated, lighthearted whimsy, to the more darker denizens of the moonlit night.
I use a technique of watercolor and colored pencils to create my works, or I paint detailed acrylic paintings, depending on my mood with the piece. By becoming my Patron, you can see how I create my pieces, go more in-depth into my process, and discover some personal tidbits about myself and my life as well.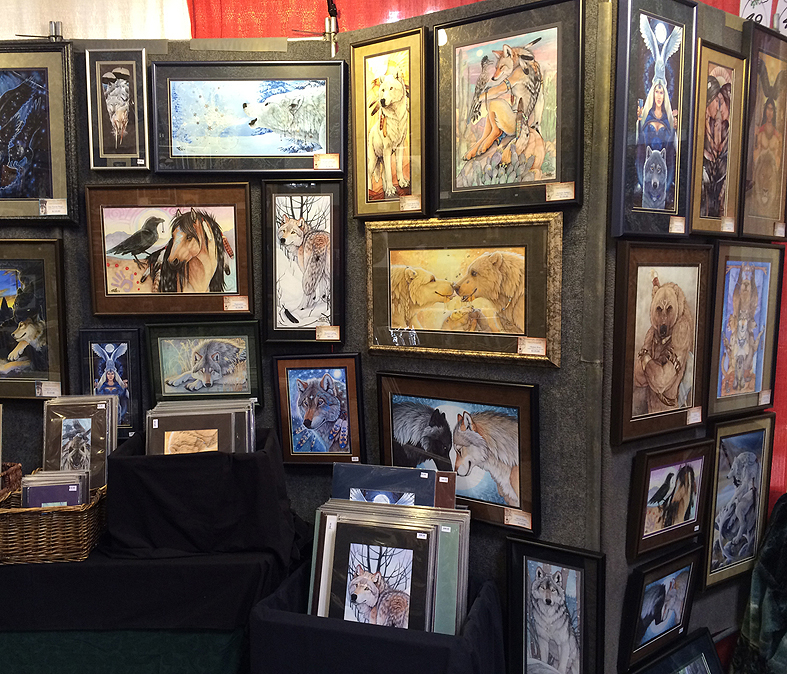 I do various shows throughout the year where I sell my art and products. From mundane art and gift shows, to Furry conventions, Renaissance festivals, and Comic Cons, together with my business partner Sandra we bring our artwork to the public. We sell various products such as matted and framed prints, t-shirts, banners, wall scrolls, pendants, key chains, art books, and a bunch of other merchandise featuring our artwork. A good portion of my income comes from doing these shows, which I am grateful for, but they take a lot out of me in time, energy, and effort. While I truly love being able to travel this way and meet my fans...I would honestly rather be home creating art.
By becoming my Patron, you will be helping me to achieve that goal of doing less shows, and more art. More art means more
new
art, originals, tutorials, live streams, and side projects like art books, plushies, enamel pins....I have so many ideas! I will also be able to get on top of my commission list and take
more
commissions, as well as—*gasp*—have more time for personal art (and my writing)! Also, I would LOVE to experiment with new mediums, such as oil paints, and really want to delve into the digital art world as well. There is SO much I would love to do!
Becoming my Patron will help me to
be home
and make more of the art that you love.
When you join my exclusive tribe through Patreon, you will get some awesome rewards in return
Access to my Patron-only Blog: I post exclusive looks at works in progress, early looks at new art, thoughts about art and creativity, and interesting tidbits like my favorite art supplies, my work space, and photos from my shows, pictures of my pets. Whatever I think might interest you.
First look at works in progress (WIPs) and new art: You will be the first to see work in progress shots of new work, and the final piece days before it is released publicly.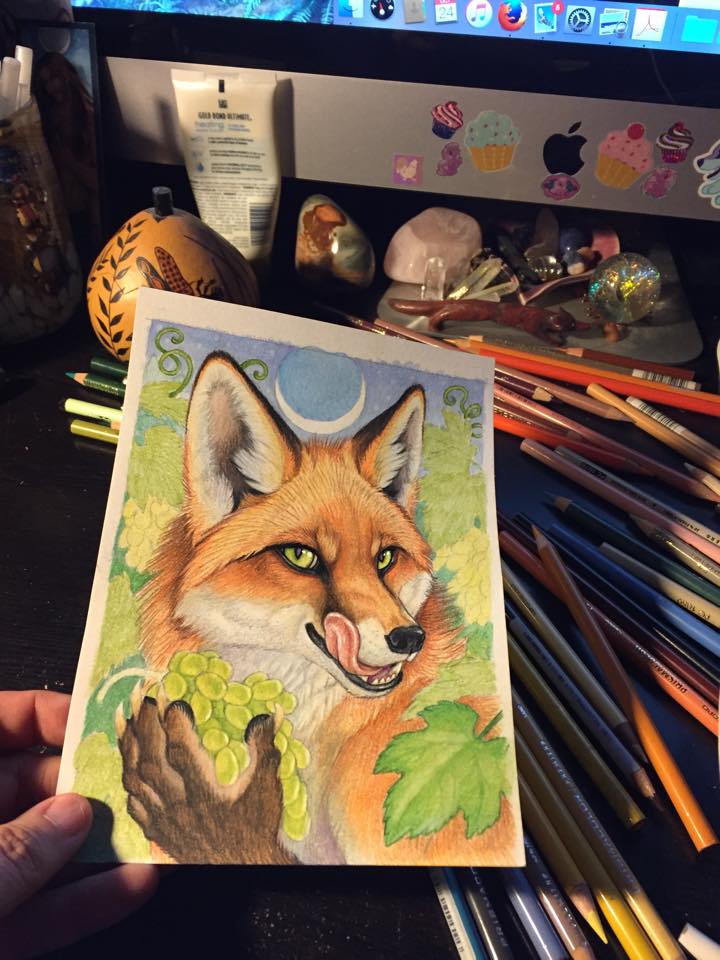 Discord Channel: All of my Patrons get access to my exclusive Discord channel! I pop on throughout the day when I am home, and enjoy text and voice chatting with my Tribe. Each tier has its own roles, and higher tiers will also get occasional invites to video chat with me live!
Videos: (Sorry guys, live streaming is no longer possible for me until my ISP can get my connection fixed). From time to time I do exclusive time-lapse and other videos showing you how I draw, my watercolor and colored pencil process, and other tidbits. All Tribe members ($5 or more) get access to these videos to watch at your leisure.
Monthly Coloring Pages: At the first of each month, all of my Tribal members ($5 or more) get a free coloring page to download and color. You can join in the fun by coloring and sharing your work in my Community section! (Coloring pages are only available for the month that they are released)
First dibs on new art: All of my Patrons will get first dibs on any new "for sale" (non-commission) art that I create. $20 or higher tier members will be offered a discount on originals.
Secret Sketchbook: All of my $20 or more tiers get access to my Secret Sketchbook, where I post sketches, drawings, and other works of a private or personal nature.
Other rewards: Check out each tier and see what I have to offer in exclusive rewards. I will also offer freebies for those at the Tribal ($5 or more) level from time to time, such as stickers, book marks, downloadables, and other goodies.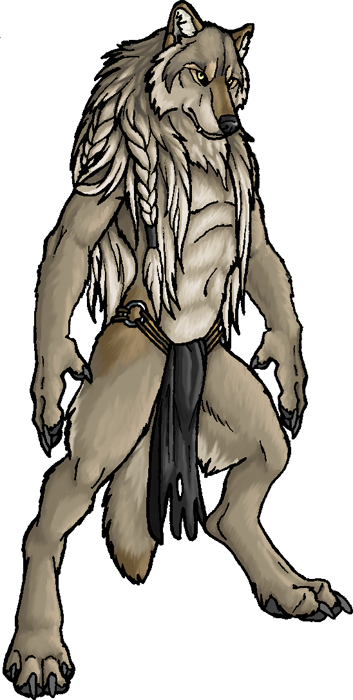 I have always loved creating anthropomorphic animals in a tribal society/setting. To me, this would be the natural way of being for such creatures, living in large family groups within a tribal society with their own languages, customs, rituals/religions, and symbols. So just for fun I am structuring my Patron levels as a tribe of animal people. Everyone who supports me will be a part of my Patreon tribe! I want to have fun with this, so there will be some creative surprises in store for my tribe members including tribe-only blog posts and more!
Thank you for checking out my Patreon. I hope that you will have fun watching what I create!

(Want to see my more adult art and writing? Check out my author Patreon for tidbits on my Hunger series, and NSFW art:
https://www.patreon.com/kierrnmoon
)
At this amount per month, you will be helping me to do fewer shows, and spend more time at home making the art that you love. When I reach this goal, I will be able to do one piece of personal art per month, and will be able to focus more on Patreon and creating rewards for you guys! I would also like to be able to start putting together a 20 year book of my artwork, and every patron will have their names in the back as a thank you.

1 of 3
Recent posts by Christy Grandjean
By becoming a patron, you'll instantly unlock access to 237 exclusive posts
By becoming a patron, you'll instantly unlock access to 237 exclusive posts