The Snow Dogs
is creating YouTube Videos for your enjoyment!
Select a membership level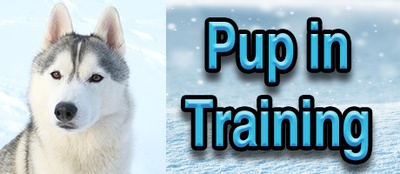 Pup in Training
*HUGS* and THANKS: We cannot thank you enough!  The only way we can keep doing what we are doing, and strive to grow and go on more adventures, travel to meet you guys, and take our dogs on amazing adventures is with the help of the #Pawdience! Thank Wooooo!
Wheel Dog
Get a patron-only perspective on my work.
Behind-the-scenes pics and videos
Patron-only polls
Discount Codes for our Merch
Plus all previous rewards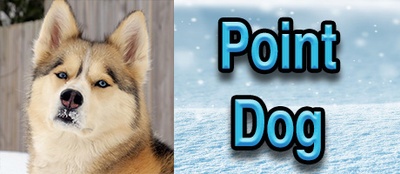 Point Dog
Unlock exclusive content and join my community of patrons. Thank you!
Access to patron-only content
Access to Videos before they go live!
Plus all previous rewards
About The Snow Dogs
Hi there!  You found your way here, and now you want to know who we are!  Let me tell you!

Gone to the Snow Dogs
is so much more then cute videos of our huskies!  Our channel is full of content from DIY Treat videos, adventures to frozen waterfalls, dog sledding, camping, educating people on what owning a Husky (or a dog in general) can be like!  We want to make content for
YOU
to make you smile, and to teach you things along the way! Instead of just owning dogs, we share our lives with our dogs.  They are our family!  
Snow Dogs Vlogs
 is our secondary YouTube channel. We created it a few years after Gone to the Snow Dogs because people wanted to know more about who we are!  The vlog channel follows the lives of myself, my husband and our dogs!  So if you don't get enough of the dogs from Gone to the Snow Dogs, then join us over at Snow Dogs Vlogs as well for a more personal look into our lives!
Our goal for 2019
 is to start saying YES to more opportunities, and stop letting the fear of what if make us second guess everything!  We want to travel to more places, and meet up with more of YOU!!  "
Stay Positive and Dream BIG!
"
So what is a #Pawdience member?
 Not to long after our community started to grow, people began calling themselves different things in the comments, the pack, the pups, and a few other things.  None of them felt right to us, and then the #Pawdience was born.  Being a member of the #Pawdience is simple!  All you have to do is be part of our community, watch our videos, comment on them, like and share them, and that's it!  You are a  #Pawdience member!
Why become a pledge member to our Patreon?
The simple answer is to help us continue to do what we do, and to find more ways to bring joy to the #Pawdience .   We don't expect anyone to pledge!  Just sharing our content helps our channels grow!  Your comments, your likes, your shares, your tweets, those things help more then you will ever know!  By pledging to our Patreon you are helping us to keep creating adventurous content for you to enjoy!

In closing we just want to say, thank you for loving what we do!  Thank you for being #Pawsome and thank you for supporting us!  
Be sure to check out our channels:
http://www.YouTube.com/GonetotheSnowDogs
http://www.YouTube.com/SnowDogsVlogs
Thank you for considering pledging to our cause!  We could not do all of this without YOU!  Stay Positive and Dream Big!
It has always been a dream of ours to travel more with the dogs.  We already try to do it as much as we can, but maybe someday, we can plan monthly trips, and with the help of our Patreons, maybe you guys can help pick the locations!  
2 of 2
Recent posts by The Snow Dogs