Gracie Klumpp
is creating story-steeped Illustrations
Select a membership level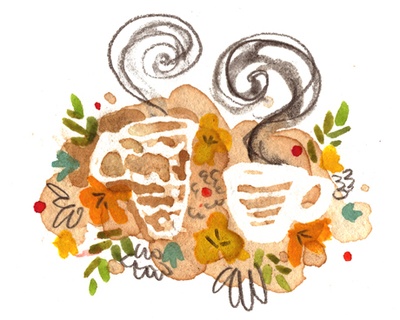 "Coffee Chats" Studio Updates
10% discount code for my shop
Your name in the credits of my videos
Vote on Patron-only polls (help choose things like what drawing challenge I do next, video topics, product details and features, etc!)
A monthly "Coffee Chat" podcast-style update! This is a super-casual audio update where I sit down (probably with some coffee or tea--feel free to join me!) to share what I've been working on, ideas, books I'm reading, thoughts on stories, etc.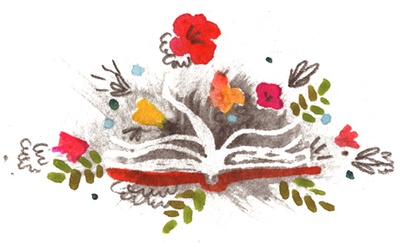 Book Recommendations & Wallpapers!
A weekly picture book recommendation! From many many trips to the library, I've compiled a list of the best of the best, and I'll share one with you for your own library trip each week. I'm always finding more and telling you about them!
Monthly desktop and phone wallpapers to add a splash of beauty to your life! I like to make these based on book quotes, and mix some lettering experimentation with simple illustrations. :)
+ All previous rewards!
Monthly Livestream with Me!
Once a month, come and hang out with me and other $10 Patrons live! It'll be right here on Patreon--no extra signups or software required. You'll get a chance to vote on what we do during our time together--Q&As, How-Tos, just sip some coffee and draw together--it's up to you. I'm so excited to hang out with you amazing folks every month! We'll spend 45 minutes to an hour together each time.
+All Previous Rewards
About Gracie Klumpp
Hello, friends!
I can't tell you how excited I am  to see you here! Whether we're meeting here for the first time or you've discovered me somewhere else on the internet (or in person! How exciting!), you being here at all makes such a difference to me.
I'm Gracie, and I'm an illustrator living in San Antonio, Texas
, with my handsome teacher husband, Ethan, our parakeet Slightly (named after my favorite Lost Boy from Peter Pan), and an always-overflowing bookshelf of picture books.
As long as I can remember I've been
fascinated by stories and beauty and how they shape us
, connect us, heal us, inspire us. Everything I create stems from this love of stories and beauty, and it's been a wonderful journey finding so many of you who resonate with that, too!
Besides drawing and painting pieces inspired by old favorite children's stories, I'm working toward publishing my own children's books.
I've been working as an illustrator for several years now, but honestly I've been spending my energy in all the wrong places. Traditional marketing, stretching myself too thin trying to be everywhere at once, and taking on jobs that didn't feel in line with the work I wanted to do have taken me further and further from the joy in and love of stories and beauty that got me started on this adventure in the first place! 
So I started a YouTube Channel to help me connect more with you and spend more time sharing what's truly important to me. It's been the most rewarding new venture I've taken on yet, but it requires a lot of time, which I already had too little of.
Enter Patreon, and you, and the possibility of changing that!
So here's to less time on icky marketing work and more time getting paint on my hands. Here's to sharing more of my whole process with you while I dig in deep. Here's to all the stories and beauty we can share with the world!
Thank you so much for considering supporting my work!
This feels crazy to even think about reaching this goal! But if we do, I'll be able to invest in a new camera (that's actually meant for video, ha ha).  With my shiny new camera, I'll make a Patron-only exclusive video sharing my very cringe-worthy high school sketchbook with you! Yes, that's right--prepare to be very embarrassed on my behalf. I'm already blushing a bit just thinking about it, ha ha! But we all start somewhere, don't we?
3 of 3
Recent posts by Gracie Klumpp