Green Gemini
is creating Let's Play PC Game Videos for YouTube
Select a membership level
Gemenon Ensign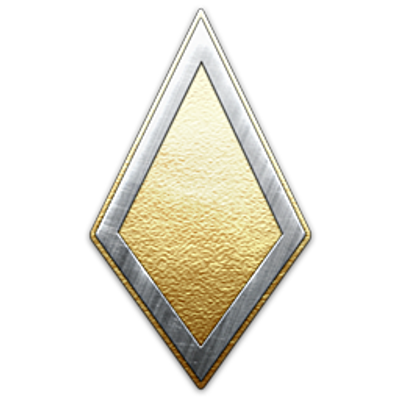 This is your way of saying "Thanks! I Support you!" This will give more money in a month then what your views will when ads pop up. Thank you so much. 
Junior Lieutenant
With this pledge you earn the ranking of Junior Lieutenant, my thanks and gratitude.
Along with this you get access to my VLOG that will be uploaded Monthly on Patreon
You also get the great honor of being in the role of "Patron" on the discord channel. here you can chat with other gamers about the series i'm working on or other games you'd like to see on the channel. 
Includes Discord benefits
Lieutenant
With this pledge you earn the ranking of Lieutenant, my thanks and gratitude.
You will be given a name credit at the end of my videos for your thanks.
Along with this you have access to everything else prior as well which includes: 
Patron on Discord
VLOG Access
Includes Discord benefits
About
Hey Everyone!

My Name is actually Ryan Tyler. I am 35 years old. Born in the 80's, but most of my childhood was in the 90's. in the late 80's i got the original Nintendo Entertainment system for my birthday. It was the most exciting birthday i had as a child. from there, it just fueled my love of playing video games. From there, it was the SNES, N64, Gamecube, playstation, playstation 2, playstation 4. the list just goes on and on. 

In 1996, we got a the new Microsoft computer that had Windows 95 on it. from there, i was hooked on computer games. Chips Challenge was the biggest one i remember from that computer that came pre loaded. I love it! and from there it just kept going as well. Now, fast foward several years later (a little over 20) and i am still playing games to this day.

 in 2015, i quit smoking and was trying to fill my time with something. Its amazing how much time you have when you stop smoking. i started to look at what i coudl do with my life in my free time as a hobby. I took up yard work and gardening in the summer. and then just played games on my laptop in the winter. 

Then, in 2016 i really started to pay attention to people playing games on youtube. it never crossed my mind as something i could do. my laptop was starting to wear down so in 2017 i decided to buy a new desktop computer. i was so excited to finally have a desktop back. within a couple months of having it i looked at myself, my computer and youtube and said to myself, "ya know what, why dont i just try this? the worst thing that could happen is that it fails and i just go back to watching others on youtube and play games myself"

But thats not what happened. After a few months of hard work, the channel started to get more and more subscribers. I am by no means a large channel. I'm still very small. but i need your help and support to help me grow even more. i may not be the best. i may not have a lot of time to dedicate to this as i want to. but i do dedicate time when i can. 

If you have made it this far, thank you so much for taking the time to listen to my story. become a patron today and help me grow and learn with this community. i love all people and wish to get a community of people together who are free, open, and love to play games. 

Thank You 
Ryan Tyler

Let's start easy. $500 a month would more than help pay for games and my equipment. 
1 of 1
Become a patron to
Unlock 12 exclusive posts
Connect via private message
Recent posts by Green Gemini